Apple's 'iPhone 7' again said to have pressure sensing haptic home button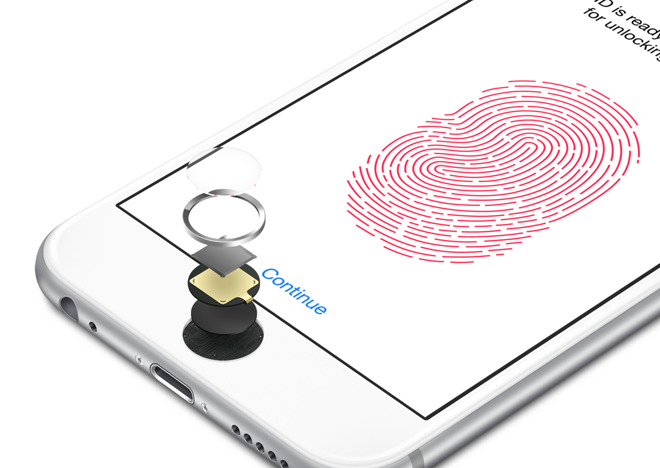 The Touch ID home button on this year's iPhone will not physically click, instead mimicking the sensation of a click with haptic feedback, just like Apple's Force Touch trackpad found on newer MacBooks, a new report reaffirms.
Citing people familiar with this year's iPhone upgrades, Bloomberg reported on Monday that the new pressure sensing home button will feature a "vibrating haptic sensation" to simulate the feeling of a click. The change will mean one less moving part on the device, allowing for thinner designs and also potentially avoiding reliability and durability issues.
The report reaffirms numerous earlier claims suggesting that the home button on this year's so-called "iPhone 7" will not click. It's also believed that the design change could aid in making this year's device more waterproof than ever.
An unmoving home button borrows a concept Apple established last year with the Force Touch trackpad found on the new 12-inch MacBook and latest MacBook Pros. Rather than physically clicking the trackpad simulates the feeling of a click with Apple's proprietary "Taptic" engine.
Beyond the home button, Monday's report reaffirmed many of the other expectations for this year's iPhone upgrades. In particular, it restated that the larger "iPhone 7 Plus" will feature a new dual-lens camera system that will result in superior pictures, and also allow users to zoom in photos while retaining image clarity.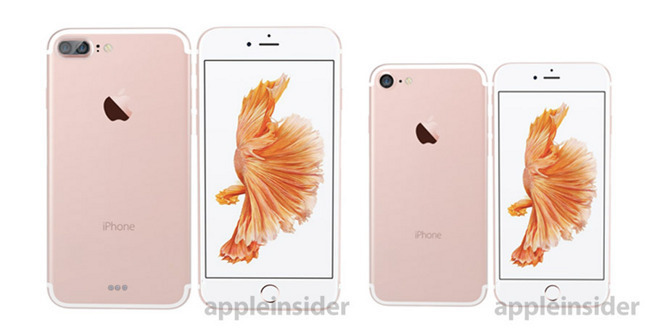 Bloomberg said that each lens on the 5.5-inch iPhone will capture colors differently, then merge the two photos instantly to produce a single, high-quality picture. Photos in low-light environments are also said to be improved.
As expected, the smaller 4.7-inch model will retain a single-lens design, it was said.
Finally, the report also added to the expectation that this year's iPhones will remove the 3.5-millimeter headphone jack, opting instead for Lightning- and Bluetooth-connected headphones. The report gave no indication whether Apple plans to include Lightning EarPods or new wireless earbuds in the box, but did say the elimination of the headphone jack will make room for a second speaker.
Other reports have suggested the new "iPhone 7" will feature a next-generation "A10" processor, and will start with a minimum of 32 gigabytes of storage. The design is expected to look largely the same as the current iPhone 6s series, though antenna lines on the back will be removed.
Apple is widely expected to unveil this year's iPhone lineup at a media event in September, with preorders rumored to begin on Sept. 9. If the company follows its usual release pattern, the new handsets will be available to consumers just a few weeks after they are unveiled.