New Google Photos ad riffs on struggles of 16GB iPhone users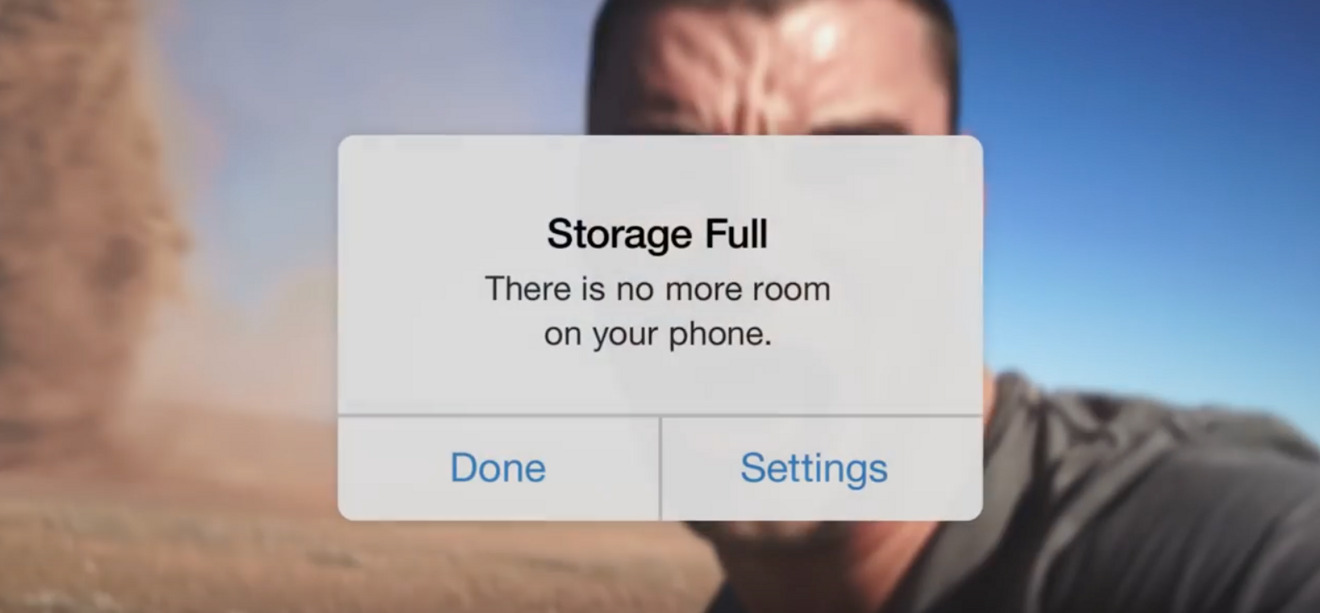 A new advertisement for Google Photos presents a solution for storage woes on low-capacity iPhones. But the pitch could have less relevancy if rumors prove true and Apple gives up on 16-gigabyte base configurations with the 'iPhone 7.'
The advertisement preys on fears of missing out, and demonstrates Google Photos' "free up space" feature where pictures and videos taken on an iPhone are offloaded to the cloud and not retained on the phone. Apple's iCloud has similar features with paid storage, but Google's photo storage is unlimited for users that select "high quality" in Google Photos.
Despite aiming at 16-gigabyte iPhone users and showing iOS interface shots, the tail-end of the advertisement depicts a Google Nexus 6P.
Released in May 2015, Google Photos will allow images up to 16 megapixels to be stored at full resolution. Photos taken in higher resolutions by a DSLR and uploaded from a computer will be compressed, but Google claims that the image quality will not be affected. Videos up to 1080p are stored for free. Users with paid Google Drive accounts can store full resolution pictures and videos, up to the limit of storage.
Rumors have circulated throughout most of 2016, claiming that the "iPhone 7" expected in September will include 32 gigabytes of storage for the entry level model. Apple has eschewed a 32-gigabyte capacity for the mid-range offering in lieu of 64 gigabytes for a $100 price premium over the entry level model.
A number of vendors' flagship phones have shipped with 32 gigabytes of storage as the default in recent years. Recent releases, such as the Samsung Galaxy Note 7, come stock with 64 gigabytes of flash media.
Google Photos is available on the App Store, requires iOS 8,1 or above, and occupies 133 megabytes of storage space.