Apple gets green light to add 1,000 jobs at Irish headquarters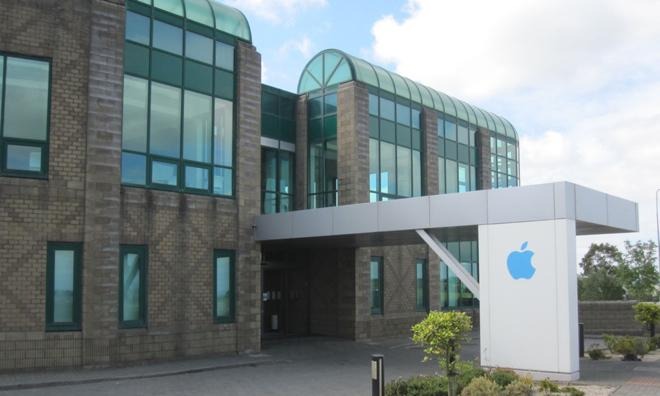 AppleInsider is supported by its audience and may earn commission as an Amazon Associate and affiliate partner on qualifying purchases. These affiliate partnerships do not influence our editorial content.
More than nine months after Apple first announced plans to expand its European headquarters in Cork, Ireland, and amid an EU probe into questionable tax practices, the company was recently granted approval to add 1,000 people to its workforce over the next 18 months.
To accommodate the influx of new hires, which will bring the total employee head count to more than 6,000, Apple has plans to build a four-story office block projected for completion next year, The Irish Times reports.
In addition to the office building, Apple will add 752 new parking spaces to existing facilities. The construction effort is expected to employ some 200 people, Apple said.
Local residents of Hollyhill objected to the project, saying they would be "practically living in an industrial estate" if Apple was granted permission to expand. Ireland planning board An Bord Pleanála ultimately determined the new offices and construction were within the constraints of the Cork City Development Plan and would have no noticeable impact on the surrounding community.
Rumors of a major Cork expansion arrived in May 2015. At the time, reports indicated that Apple was looking to improve facilities at its headquarters to meet growing international demand for its products. Apple CEO Tim Cook later confirmed the company would hire 1,000 people to fill positions in manufacturing, customer care, finance and global supply chain management.
Apple will be building as European Union antitrust watchdog, the European Commission, probes the firm's tax strategy, which employs the so-called "Double Irish" provision to sidestep billions of dollars in taxes. Because the Cork facility plays a central role in Apple's version of the popular accounting scheme, the commission is investigating whether Ireland gave the company preferential treatment in a bid to spur job creation and economic growth. A judgment is due in September.