Low-end Intel Kaby Lake processors detailed, MacBook Pro version absent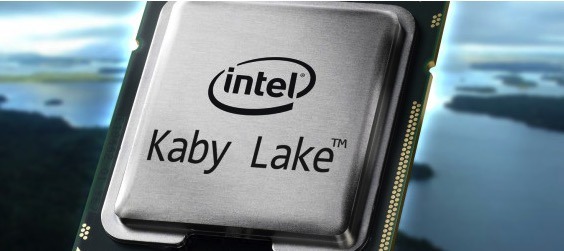 AppleInsider is supported by its audience and may earn commission as an Amazon Associate and affiliate partner on qualifying purchases. These affiliate partnerships do not influence our editorial content.
Intel has shed some specific details for the first time about the new seventh generation Kaby Lake processors suitable for the MacBook and MacBook Air, but as expected, processors suitable for the MacBook Pro have yet to materialize.
Corporate Vice President Navin Shenoy unveiled the technical information for two of the five new Intel Core processors on Tuesday. Intel's U-series is aimed at MacBook Air-like laptops, and the Y-series is intended for slightly higher-end devices like the Retina MacBook and PC convertible laptops.
Intel claims that overall the Kaby Lake architecture gives up to 19 percent better Web performance over similar sixth generation Skylake processors, and 12 percent faster general performance gains. Video processing of 4K streams is said to be over 6 times faster than a computer from five years ago.
Also included with Kaby Lake processors are power efficiency improvements. Intel claims up to 9.5 hours of 4K video playback is possible from laptops shipping in the fall with the new processor.
While the "GT2" integrated graphics in the Kaby Lake U-series processors are capable of better performance than existing processors for Apple's MacBook Air, Apple has historically used slightly higher end graphics in the line. It has been some time since the last product update, with the last revision dating back to March 2015.
The Y-series processor could ultimately find its way into the Retina MacBook, and would be an improvement in every regard over the Skylake processor currently found in the model. However, the Retina MacBook is Apple's most recently updated macOS product, and a refresh less than half a year after the last revision is not expected so rapidly.
The pair of Kaby Lake S-series processors suitable for iMac, MacBook Pro, and other higher-end deployments have been teased by Intel, but not yet detailed. Wide release of the S-series isn't expected any sooner than the beginning of 2017.
Intel revealed in late July that Kaby Lake processors had just started arriving in volume to unspecified manufacturers.