Casemaker posts high-res potential look at Apple's new darker shade of 'iPhone 7'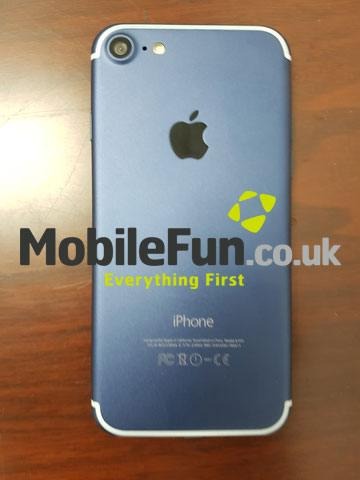 AppleInsider may earn an affiliate commission on purchases made through links on our site.
A photo shared with AppleInsider allegedly shows the upcoming "iPhone 7" in a darker shade, possibly supporting rumors of a switch to "space black" instead of gray for Apple's flagship product.
The photo stems from casemaker MobileFun, which is already selling accessories despite the fact that Apple is only set to announce the new phone on Wednesday. The company didn't say anything about the source of the photo or when it was shot.
While the accessory maker suggested they believe the so-called "iPhone 7" is blue, it's possible that lighting or some other factor affected their interpretation of what appears to be a dark, almost black shade. Recent rumors have indicated that Apple will offer at least one shade of black, possibly two, including a matte option and a glossy "piano black."
Accordingly, Apple may be planning to abandon space gray in favor of the new, dark shades.
A handful of rumors have pointed to the chance of a blue iPhone this year. However, the few claims that have appeared could also be cases of misinterpretation.
Apple typically tweaks its color lineup for the iPhone every year, serving as an easy way to differentiate new models when the external appearance is generally the same. New colors from Apple are frequently popular — Â last year, the new shade of rose gold for the iPhone 6s was said to have accounted for as much as 40 percent of preorders at launch.