Apple R&D spend breaks $10B barrier in 2016 after $350M increase in Q4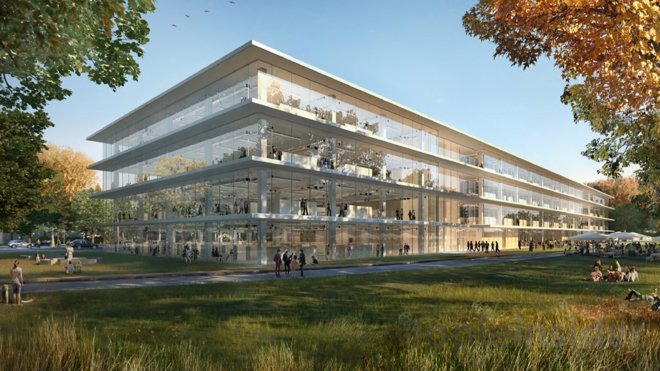 Apple spent nearly $2.6 billion on research and development operations during the fourth fiscal quarter of 2016, bringing the company's yearly total to more than $10 billion for the first time ever, regulatory filings show.
Noted in a Securities and Exchange Commission filing published on Wednesday, Apple spent $2.57 billion on R&D during the three-month period ending in September, up $550 million from the same time last year. The figure represents more than 5 percent of the company's net sales for the quarter.
The quarterly outlay brings Apple's R&D commitment for 2016 to more than $10 billion, a 25 percent bump from $8.1 billion in 2015. Apple's commitment accounted for 5 percent of total net sales for the year, as compared to 3 percent in both 2014 and 2015.
As usual, Apple attributes the year-over-year growth between 2015 and 2016 to new hires and related expenses. Interestingly, the company hired only 6,000 people in 2016, suggesting a bulk of R&D monies went toward expansions of existing projects.
In an earnings conference call on Tuesday, CEO Tim Cook said Apple continues to heavily invest in R&D and acquisitions. During the fourth quarter, for example, Apple purchased four smaller companies.
Apple failed to mention where, exactly, the R&D money was applied, though rumors throughout 2016 pointed to explosive growth of an automotive initiative dubbed "Project Titan." At one point, the secret program was expected to yield a full-fledged autonomous car, though recent reports suggest executives had a change of heart after running into unforeseen obstacles. Under new project lead Bob Mansfield, Project Titan has shifted focus away from a proper car toward backbone autonomous vehicle technology.
The cost of international R&D centers likely goosed balance sheet figures, as Apple over the course of 2016 announced plans for new Chinese facilities in Shenzhen and Beijing, as well as the expected completion of a center located in Yokohama, Japan.
Beyond R&D, Apple reported total operating expenditures of $24.2 billion, or 11 percent of net sales, up 8 percent year on year. Capital expenditures reached $12.8 billion in 2016, a figure expected to swell to some $16 billion in 2017 as Apple builds out manufacturing facilities, data centers, corporate buildings and retail operations.