New study on holiday wearables sales gives Apple Watch dominant revenue lead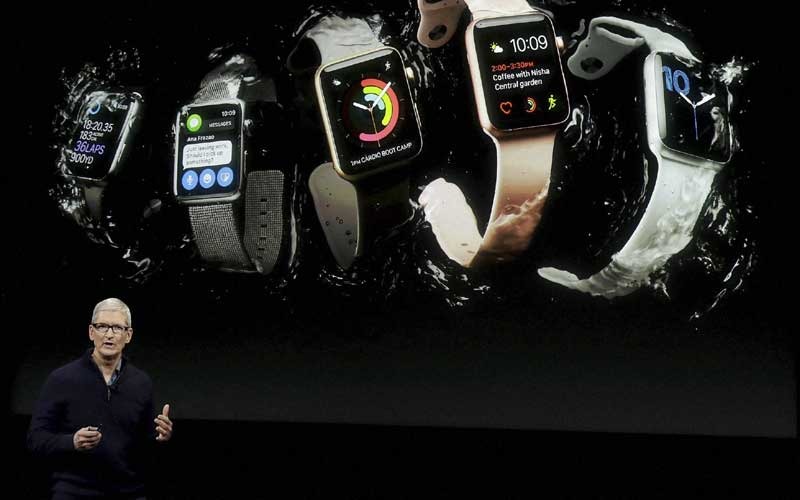 A new research study has determined that not only did Apple garner nearly half of the online revenue generated, but that number has grown significantly since the last holiday season, at the expense of its rivals Fitbit, Samsung, and Garmin.
New data collected by Slice Intelligence shows Apple holding a commanding 46.6 percent of the holiday market share of wearables' online revenue so far, up from 37 percent at the end of November 2015. Apple's main competitor in the overall space Fitbit, has fallen from 36.8 percent of the revenue, down to 31.9 percent this year.
Other than Apple, the only company to gain revenue over last year's numbers is Garmin, jumping from 7.2 percent to 8.1 percent. Apple's rival in the smartphone market, Samsung, clings to fourth place, with a 4 percent share of the revenue, also down year-over year.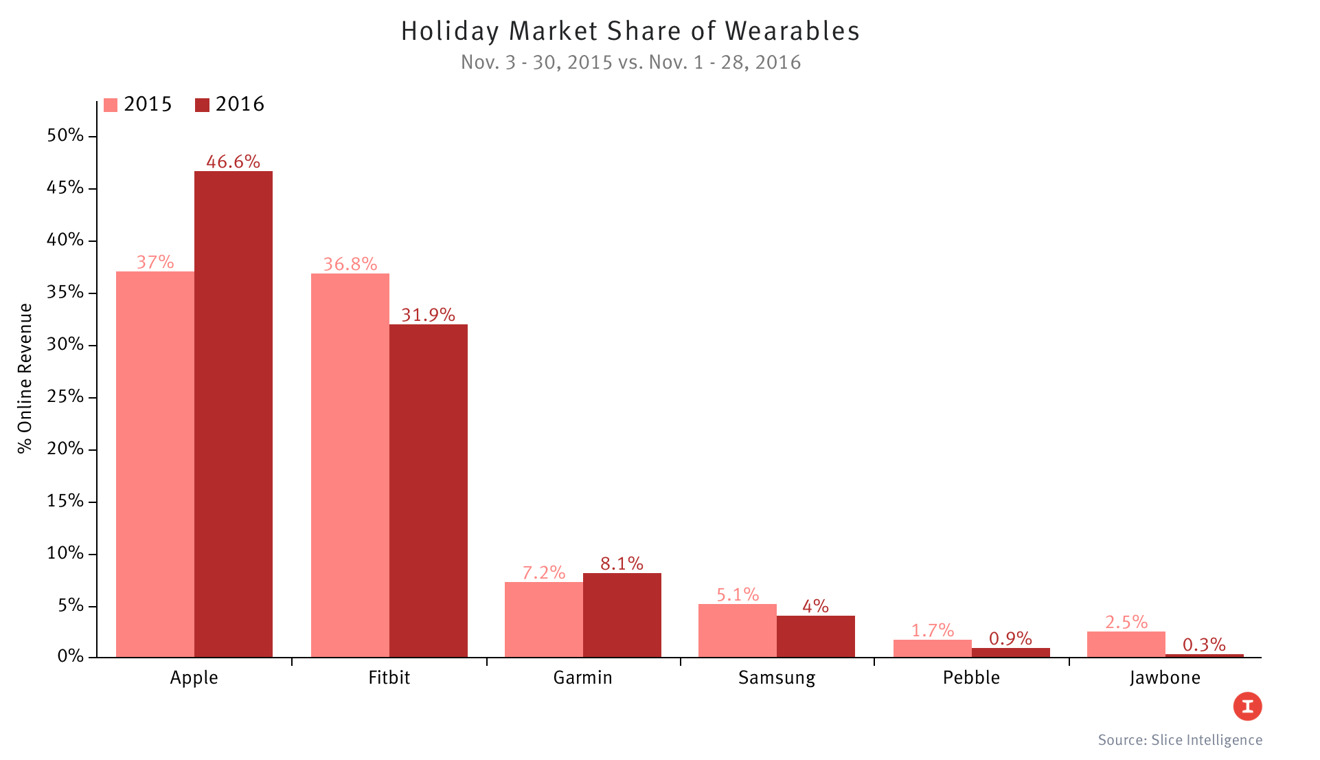 While Apple may or may not be leading in overall numbers of users, it appears to be continuing the trend of dominating the industry's profits, much the same way that it holds nearly the entire smartphone industry's profit.
Slice believes that the revenue from wearables is up 10 percent, year over year, outpacing electronics as a larger whole, but falling behind a 33 percent increase in mobile phones, and 21 percent growth in computers.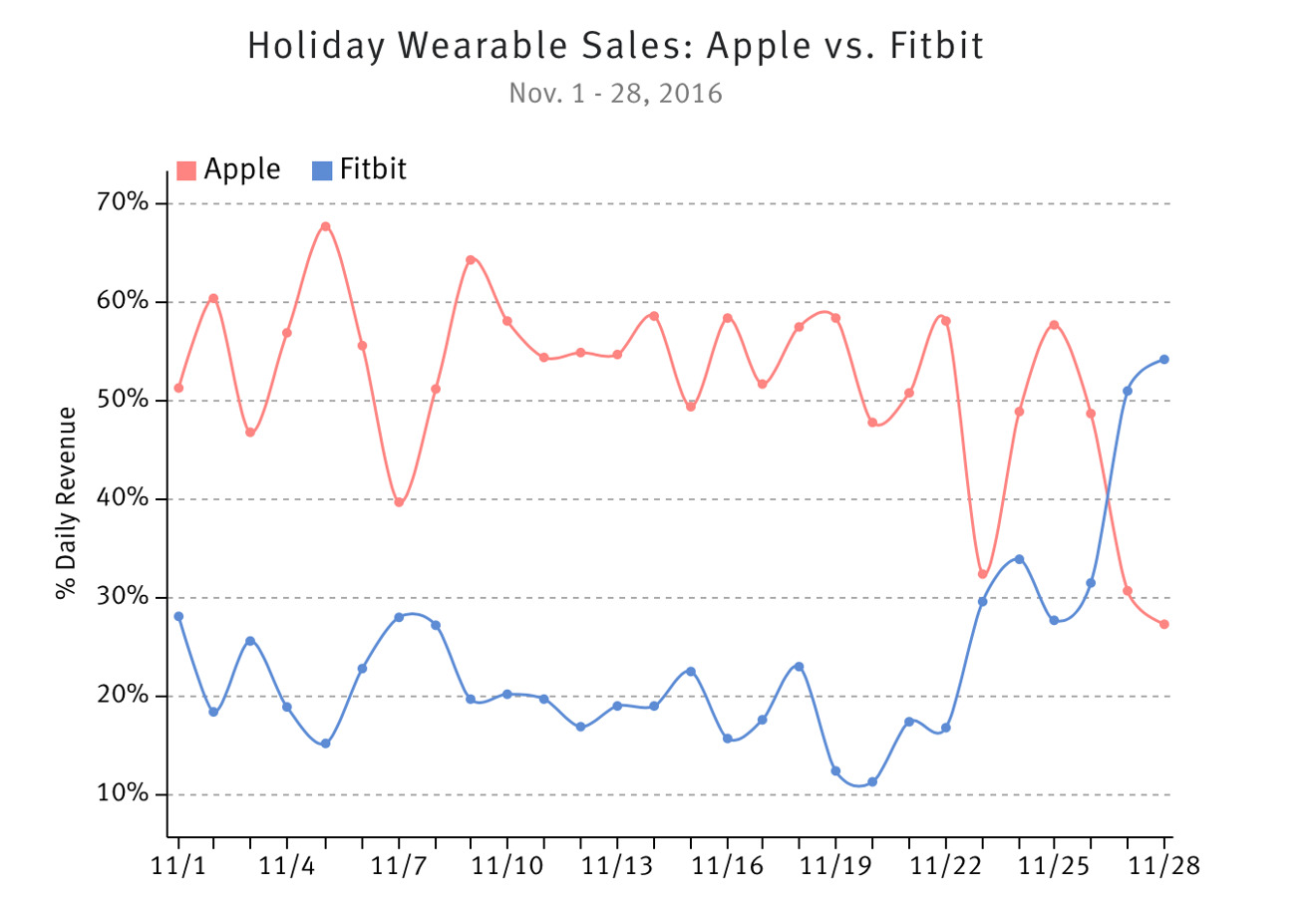 The analyst firm pulled revenue data from customer receipts of U.S. online shoppers, which totaled 46,703 buyers of wearables in 2016, between Nov. 1 and Nov. 28.
Tuesday's report comes hot on the heels of IDC's data, suggesting that the Apple Watch was losing ground to less expensive competitors prior to the holiday season .
Apple CEO Tim Cook refuted the numbers, at least in part. While not directly commenting on the time frame of the IDC data which was mostly before the refresh of the Apple Watch in September, Cook claimed that holiday sales of the wearable were "off the charts" with sell-through of the Apple Watch "greater than any week in the product's history."