Tim Cook refutes negative IDC Apple Watch report, says early holiday sales set new record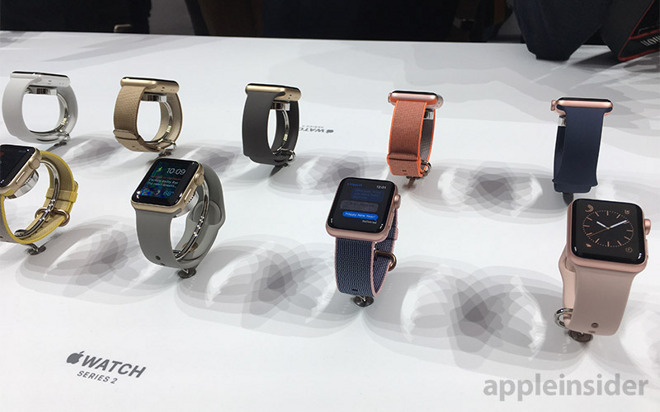 Responding to a recent IDC report claiming less than rosy Apple Watch sales for the third quarter of 2016, Apple CEO Tim Cook late Monday said the wearable device's performance actually set a new record during the first week of holiday shopping on the way to what could be its best quarter ever.
Though Cook declined to offer specifics in an email provided to Reuters, his remarks represent a rare public rebuttal to quarterly sales forecast data issued by independent market research firms.
Earlier today, IDC said Apple Watch posted a whopping 71 percent year-over-year sales contraction in quarter three due to an "aging lineup and an unintuitive user interface." Analysts at the firm believe Apple will see minimal success in the category because of continued pressure from manufacturers marketing less-functional, but cheaper, fitness bands.
Apple does not break out Apple Watch numbers in its quarterly earnings reports, instead lumping the product in with iPods, accessories and other miscellaneous hardware. Cook likewise remained mum on exact figures in tonight's note. He did, however, say that Apple Watch sell-through reached a new high during the first week of holiday sales.
"Our data shows that Apple Watch is doing great and looks to be one of the most popular holiday gifts this year," Cook said. "Sales growth is off the charts. In fact, during the first week of holiday shopping, our sell-through of Apple Watch was greater than any week in the product's history. And as we expected, we're on track for the best quarter ever for Apple Watch."
Apple is marketing two versions of Apple Watch this holiday shopping season — Apple Watch Series 2 and the refreshed Series 1 — both of which saw release in September. While Series 1 upgrades stop at an updated S2 processor, the Series 2 features a GPS radio, a water resistant chassis good for swimming down to 50 meters and a brighter display, among other enhancements.
The new Apple Watch Series 2 also comes in an aluminum Nike+ version that boasts specialized sports tracking features, as well as a luxe white ceramic Edition model which takes the place of last year's solid gold variants.