After deriding Apple as too slow, China's LeEco hits cash crunch, halts stock trading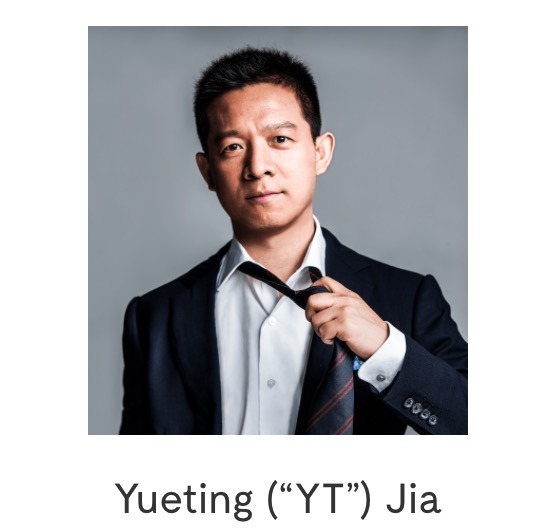 AppleInsider may earn an affiliate commission on purchases made through links on our site.
Ambitious Chinese tech firm LeEco halted stock trading after plummeting share prices reportedly triggered margin calls for its cash-strapped billionaire founder Jia Yueting. LeEco had been hailed as an Apple threat, with tech journalists giddy in reporting Jia's contempt for Apple— a company Jia derided as "extremely slow" and compared to the Nazis.
Fast, cheap and out of control
LeEco trades as LeShi Internet Information and Technology, the company that runs its YouYube-like LeTV video site. However Jia has recently taken aim at rapidly expanding into entirely new businesses, ranging from electric cars to televisions to smartphones and even bicycles.
Last year, LeEco promoted its smartphone by attacking Apple with Nazi imagery that depicted iOS as "tyranny" as Jia wrote of the "arrogant regime of iOS domination," despite the supposed supremacy of Android in terms of unit market share.
This spring, Jia appeared on CNBC to ridicule Apple as "outdated" and portray the iPhone as having "fallen behind," specifically attacking Apple's entry priced iPhone SE as having a "very low level of technology."
In October, LeEco wooed the media with an event that showed off an electric car concept, Android-based TVs, VR headsets and a new $399 Le Pro 3 phone, of which Cult of Mac crowed "packs the same powerful processor as Google's new Pixel phone."Le Pro 3 is not only half as fast as Apple's latest iPhone 7, but is also trounced in typical single core performance by the same iPhone SE the LeEco's chief executive derided as slow and old last spring
Google's HTC-built Pixel, powered by the same Qualcomm Snapdragon 821 as Le Pro 3, is not only half as fast as Apple's latest iPhone 7, but is also trounced in typical single core performance by the same iPhone SE the LeEco's chief executive derided as slow and old last spring.
La merde de LeEco frappe le ventilateur
A larger problem for LeEco than its tired, regurgitated Google talking points about iOS Tyranny and the advantage of platform "openness" is that LeEco is rapidly running itself out of cash. Last month, Jia warned that its ambitious expansion was running short of funding in a letter to employees.
"As we sped ahead blindfolded, and expanded our business by burning cash, we got overstretched in our global strategy," Jia explained. That global strategy involves televisions, bicycles, VR headsets and slow cheap iPhone killers (below).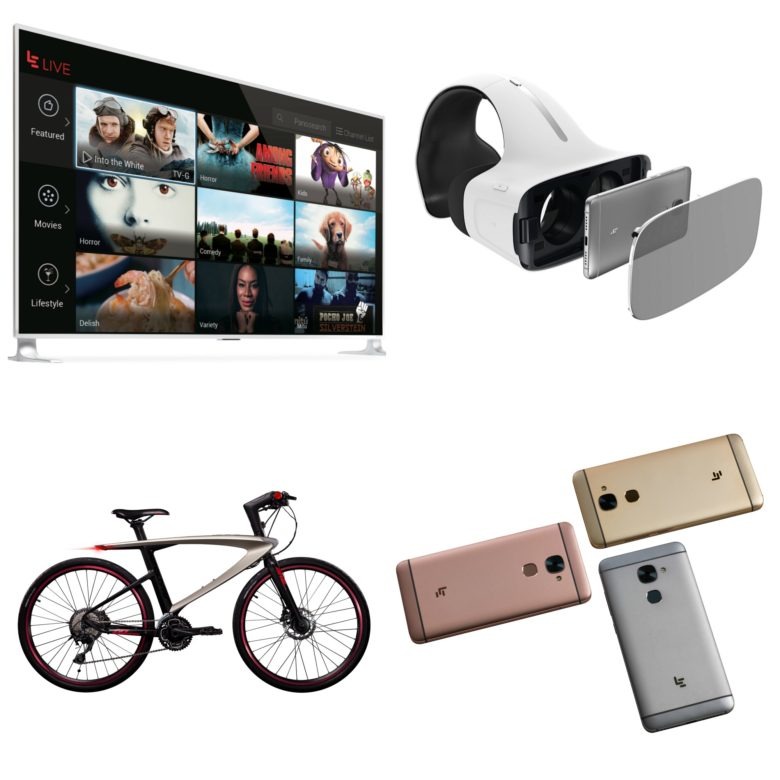 This summer, LeEco announced plans to acquire low end TV maker Vizio for $2 billion after spending $250 million to buy up 48 acres of Yahoo's land in Silicon Valley. Unsurprisingly, the same tech media sources that announced Apple's Campus 2 was a sign the company was overspending and probably going out of business hailed LeEco's ambitious expenditures financed against hot air as being a smart way to enter the U.S. market.
Since then, LeEco reportedly lined up $600 million in new funding from Chinese investors after a $150 million loan with European banks fell through.
This week however, a report by the Wall Street Journal noted that local media reports in China stated that the collapsing stock of LeShi— which fell 7.9 percent on Tuesday, and is now at half the valuation from early last year— had triggered a margin call for Jia, calling for immediate repayment of loans borrowed against the stock as collateral.
LeEco disputed the reports without clarification, but halted trading on its stock yesterday. In a filing, the company stated, "to protect the interests of the company and of many investors, the company needs to halt trade and investigate these matters."
LeEco echoes le Xiaomi
LeEco is the latest media darling anointed by the tech media to cause great threat and concern to Apple via rapid expansions, expensive acquisitions and flashy futuristic prototypes and technology announcements.
The Wall Street Journal previously promoted China's Xiaomi as being surprisingly profitable despite its business of selling low-end phones at low prices, until it was revealed that the profit figures it published were off by an order of magnitude: Xiaomi had earned just $56 million, rather than a half billion.
Earlier this year, Eva Dou of the Wall Street Journal noted that having "raised vast sums on China's mobile-Internet boom," Xiaomi is now "facing growing pressure to live up to expectations."