Apple's plans for an OLED iPhone might hinge on small Japanese firm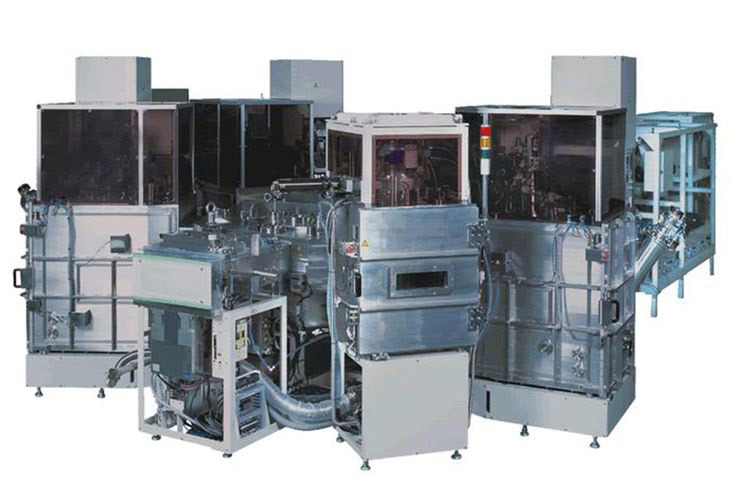 Apple is rumored to introduce its first OLED iPhone model in 2017, but the company's ability to produce next-generation displays at scale could hinge on the availability of machines made by a single Japanese firm.
Detailed in a report from Bloomberg on Wednesday, Apple's search for the best OLED panels on the market ends at Canon Tokki, a small branch of Japanese imaging giant Canon ("tokki," roughly translated, means "special equipment").
With only 343 employees, Canon Tokki spent the last 20 years perfecting the machines suppliers like Samsung, LG and Sharp use to manufacture OLED screens. According to the report, almost all OLED panels in production are built using the firm's equipment.
However, even after doubling output in 2016, Canon Tokki builds less than 10 units per year, the report said. Due to the slow turnaround time, the outfit has a backlog of orders stretching out to about two years.
Canon Tokki's latest OLED solution, the $85 million ELVESS OLED, is a self-contained, 100-meter long vacuum production line that deposits red, green and blue pixels on a glass surface through a vapor deposition process.
Unique to Canon Tokki's process, and the reason why ELVESS is in such high demand, is a patented camera tracking mechanism that allows the machine to lay down pixels with an extremely narrow margin of error. This capability helps minimize defects, thereby improving raw yield.
With a near monopoly on a machine vital to the OLED production process, Canon Tokki is central to Apple's rumored plans to integrate the screen technology in a next-generation iPhone. Of note, after Foxconn purchased display maker Sharp in March, chairman Terry Gou told employees he personally visited Canon Tokki's headquarters in Niigata to secure an order. Whether or not that trip was successful is unclear.
As it stands, OLED suppliers are hard-pressed to meet existing orders for smartphones that incorporate the technology, like Samsung's Galaxy line and more recently Google's Pixel. Considering Apple's normal shipping volumes, an iPhone featuring OLED technology is likely to increase panel demand by a large magnitude.
Apple is widely rumored to launch at least one OLED-toting iPhone model for the device's 10th anniversary next year, with recent reports claiming the high-end unit will incorporate curved panels from Samsung. The company is expected to at the same time debut two "s" cycle upgrades, likely "iPhone 7s" and "iPhone 7s Plus," but reports conflict as to whether those models will also get the OLED treatment.