August Home announces mortise kit for smart lock, Logitech POP switch integration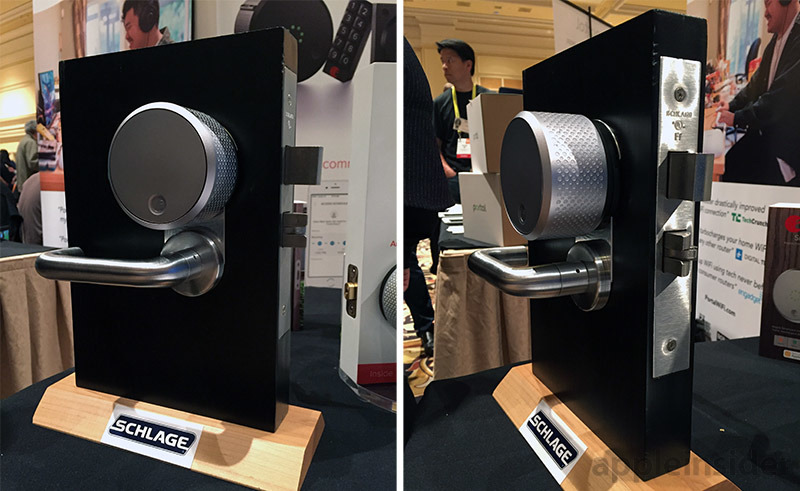 August Home, a leading manufacturer of connected home devices, on Wednesday announced a new mortise lock compatibility kit for its Smart Lock product, as well as platform integration with Logitech's POP switches.
Designed for apartment buildings and new construction projects, the August Smart Lock Mortise Kit is a standalone add-on that enables the HomeKit-compatible August Smart Lock to control mortise style locks. The new conversion kit is a first for the North American market, August said.
Commonly seen in high-rises and multi-unit buildings, mortise locks combine a deadbolt and door handle into a cohesive unit. As consumer grade smart locks are designed to fit single-cylinder deadbolts like those found on the doors of most American homes, they are incompatible with mortise locks.
The conversion kit consists of a special metal backing plate that seamlessly integrates August Smart Lock with existing mortise hardware. Once installed, property managers and landlords can use the smart lock's HomeKit-enabled brains to easily control access to building areas or individual units via Bluetooth and Wi-Fi.
August said it created the kit after contractors and locksmiths expressed interest in a dedicated mortise lock solution.
The August Smart Lock Mortise Kit costs $100, not including the $199 August Smart Lock. August is selling the kit to locksmiths and property managers, noting the conversion process is somewhat more involved than a regular August Smart Lock installation.
Separately, August today announced full smart lock integration with Logitech's POP home switch, a popular connected device controller.
With the new capability, August Smart Locks can be mapped to one of POP's three custom triggers — tap, double tap and tap-and-hold — meaning locking and unlocking is now a tap or two away. Since POP supports recipe presets, August lock control can be applied to a more complex smart home macro.