Apple expected to replace Touch ID with two-step facial, fingerprint bio-recognition tech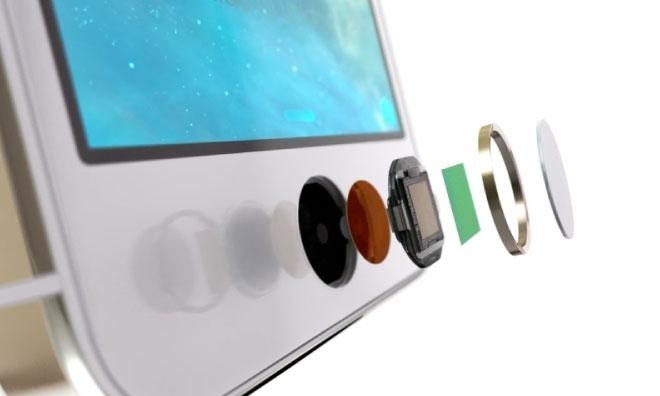 Apple is developing advanced biometric security technologies, including facial recognition and optical fingerprint sensing designs, to replace the vaunted Touch ID module implemented in all iPhones and iPads since the release of iPhone 5s.
In a note sent out to investors on Friday, and subsequently obtained by AppleInsider, well-connected KGI analyst Ming-Chi Kuo says he believes Apple is developing a new class of bio-recognition technologies that play nice with "full-face," or zero-bezel, displays. Specifically, Kuo foresees Apple replacing existing Touch ID technology with optical fingerprint readers, a change that could arrive as soon as this year, as Apple is widely rumored to introduce a full-screen OLED iPhone model this fall.
Introduced with iPhone 5s, Touch ID is a capacitive type fingerprint sensing module based on technology acquired through Apple's purchase of biometric security specialist AuthenTec in 2012. Initial iterations of the system, built into iPhone and iPad home buttons, incorporated a 500ppi sensor capable of scanning sub-dermal layers of skin to obtain a three-dimensional map of a fingerprint.
Available on iOS devices since 2013, the technology most recently made its way to Mac with the MacBook Pro with Touch Bar models in October.
A capacitive solution, Touch ID sends a small electrical charge through a user's finger by way of a stainless steel metal ring. While the fingerprint sensing module is an "under glass" design, the ring must be accessible to the user at all times, making the solution unsuitable for inclusion in devices with full-face screens.
Moving forward, Kuo predicts Apple will turn to optical type fingerprint sensing technology capable of accepting readings through OLED panels without need for capacitive charge components. These "under panel" systems allow for a completely uniform screen surface, an aesthetic toward which the smartphone industry is trending.
Apple has, in fact, been working on fingerprint sensors that work through displays, as evidenced by recent patent filings. The IP, as well as the current state of the art, suggests optical fingerprint modules are most likely to see inclusion under flexible OLED panels as compared to rigid OLED or TFT-LCD screens.
Flexible OLED displays feature less signal interference, lower pixel densities and thinner form factor than competing technologies, Kuo notes. As optical fingerprint sensor development is still in its infancy, however, OLED display manufacturers are under increased pressure to provide customized designs capable of incorporating the tech.
While the barriers to entry are high, companies like Apple and Samsung are among the few that have the bargaining power to implement such designs, Kuo says.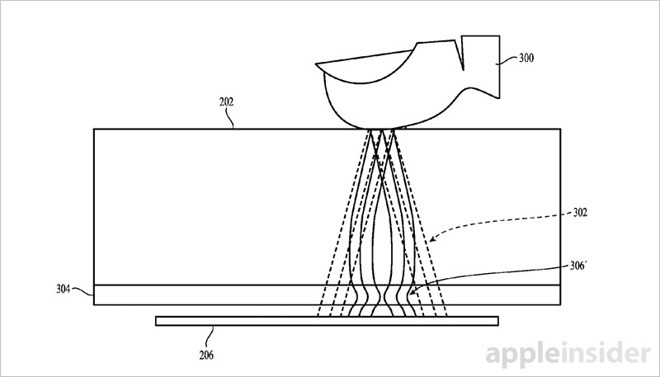 As for alternative bio-recognition technologies, Kuo believes Apple is looking to completely replace fingerprint sensors with facial or iris recognition systems. Of the two, the analyst predicts facial recognition to win out, citing a growing stack of patent filings for such solutions, many of which AppleInsider uncovered over the past few years (1, 2, 3, 4, 5). The company is also rumored to have eye scanning technology in development, but Kuo sees Apple leaning toward facial recognition for both hardware security and mobile transaction authentication services.
Being a hands-off, no-touch security solution, facial recognition is preferable to technology that requires user interaction, like fingerprint sensors. However, Kuo points out that certain barriers stand in the way of implementation, such as software design, hardware component development and the creation of a verification database, among other backend bottlenecks.
Considering the onerous task of deploying a standalone face-scanning solution, Kuo suggests Apple might first deploy a hybrid two-step bio-recognition system that requires a user verify their identity with both a fingerprint and facial scan.
It is unclear when Apple might first integrate facial recognition hardware in its expansive product lineup, but optical fingerprint modules are ripe for inclusion in an OLED iPhone rumored to launch later this year. According to recent rumblings, Apple's first OLED iPhone model will sport a stainless steel "glass sandwich" design and incorporate advanced features like wireless charging. Kuo himself added to the "iPhone 8" rumor pile this week, saying Apple is primed to transition to next-generation 3D Touch tech with the forthcoming handset.