Participating companies shed light on Apple's secretive 'Mobility Partner Program'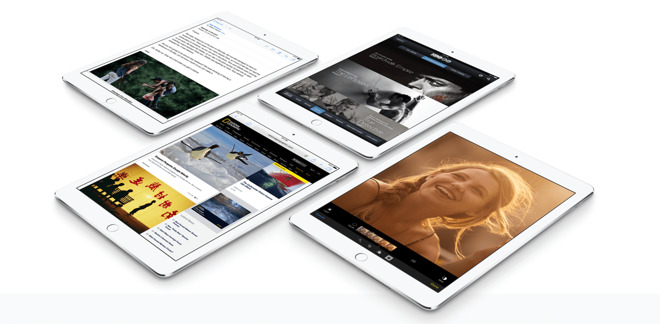 Beyond commerce giants IBM, SAP, and Cisco, Apple works with other businesses under the auspices of its "Mobility Partner Program" — which isn't widely discussed. But a recent loosening of Apple's fabled secrecy has led a few smaller companies to open up about their experiences with the program.
"I think historically the Mobility Partner Program was a lot more focused on product companies vs. solutions or integrated solutions companies," General manager and co-founder Bob Elfanbaum of Asynchrony Labs told NetworkWorld in a new interview. "The nice thing is that we interact with [Apple] heavily on the technical and engineering side, but increasingly on the go-to-market side."
Calling themselves "early Apple fanboys," Asynchrony had been working with Apple informally for years, according to Elfanbaum. Prior to joining Apple's Mobility Partner Program, Asynchrony had been developing mission-critical applications for the Department of Defense and Fortune 1000 corporations since 1999
Small, but effective, team at Apple
"They are looking for commitments from us, and likewise for us, we wanted to make sure this wasn't just a marketing thing," added Elfanbaum. "It would bring real value to our collective customers."
Another company added recently to the Mobility Partner Program vendor list is Showpad. Apple assists the sales tool company in providing early implementation of new iOS features, like Force Touch, as well as giving user interface improvement suggestions.
"When there is an OS update coming out, our app is not only in compliance with it, but highlights the best features of it," said Showpad's Senior Director of Business development David Warren. "Our approach to design is to mirror whatever the native UI is for the device."
"Even now I believe the team is not very large by Apple's standards, but they have a large and important charter in terms of ramping up the ecosystem around Apple," said Warren. "I actually know people by their real names over at Apple."
Not bound just to iOS
"[The Mobility Partner Program is] something we've been trying to facilitate as a company from the start," said electronic health record company Drchrono's co-founder Daniel Kivatinos. "We invested heavily in iOS before becoming formal partners with Apple."
Drchrono launched in 2009, and has developed a suite of tools that enables doctors to use cloud technologies for rapid, and secure, access to patient care data and is now using the Apple Watch and HealthKit. As part of Apple's Mobility Partner Program, partnerships with other companies, like Box in the case of Drchrono, are facilitated.
From day one...
Some companies were deeply involved in the iOS ecosystem, before the launch of Mobility Partner Program. Atimi Software is one of those companies.
"Apple has no interest in the customer-facing apps," said Atimi Vice President of Sales and Marketing Frank Matas. "Employee retention and productivity, those are the kinds of things that excite them."
Atimi has built over 100 apps for customers over the last 6 years, some with consultations from Apple.
"They'll make recommendations on what we should change, on what customers might want to consider," Matas said. "We'll build what the customer wants, but it helps to actually have Apple tell customers what it thinks."
Apple's Mobility Partner Program is aimed at extending Apple's technologies into the business app marketplace. The program is bi-directional, with Apple participating with the companies in discussions and training with developers, and the companies in turn supplying feedback to Apple.
Widely publicized deals with IBM, Cisco, Deloitte, and others fall under the related "MobileFirst for iOS" initiative which utilizes larger businesses to take care of iPad hardware leases, device management, security, analytics, mobile integration and on-site repairs. The Mobility Partner Program is focused on software solutions, rather than the hardware and software as a package.
Apple says little more to the public about the Mobility Partner Program other than noting that the program will "empower employees and usher in a new era of productivity." AppleInsider sources within Apple confirmed the details of today's report, but starkly refused to talk further about the program at this time.