Head of Samsung brought in for second round of questioning in Korean corruption scandal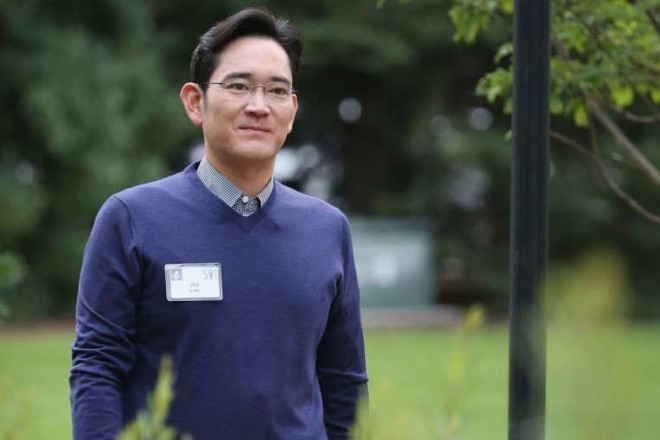 AppleInsider may earn an affiliate commission on purchases made through links on our site.
The acting head of Apple rival Samsung appeared at Korean special prosecutor's office on Monday for a second instance of questioning around influence-peddling allegations, which involve President Park Geun-hye and her close friend Choi Soon-sil.
"I will once again tell the truth to the special prosecution," Samsung's Jay Y. Lee, told the press on his arrival according to Reuters, accompanied by his lawyer and various Samsung officials. Two other executives were also at the office for repeat questioning.
A spokesperson for the prosecutor noted that his office will soon decide whether to issue a second arrest warrant for Lee, the first having been turned down by a South Korean court in January. The office is also considering whether to issue warrants for four other Samsung executives — previously, it said that it was only interested in Lee.
Samsung is accused of directing $37.31 million to a business and organizations backed by Choi, in exchange for her support of a merger between two Samsung subsidiaries in 2015. This allegedly included sponsorship of an equestrian career for Choi's daughter, who was later arrested in Denmark on South Korea's request.
It may be essential for the prosecutor's office to prove corrupt actions by Samsung if wants to go after Park as its main target. Other Korean companies likes LG and Hyundai are also under investigation, however, as are some government institutions.
Lee is technically the vice chairman of Samsung Electronics, which makes devices like the Galaxy S7 smartphone and the defunct Galaxy Note 7. He assumed de facto control of the Samsung Group after his father had a heart attack in 2014.
The Electronics unit is expected to continue mostly unaffected even if Lee is arrested, except for any wider strategic plans he might have had in mind.
On Monday a separate report claimed that Apple will spend $4.3 billion on buying 60 million 5-inch OLED screens from Samsung's display unit. These will presumably go into Apple's 2017 flagship iPhone — sometimes known as the "iPhone X" or "iPhone 8" — which has been rumored as having either a 5.1-, 5.2-, or 5.8-inch OLED screen.