Apple to begin iPhone SE production in India this April, report says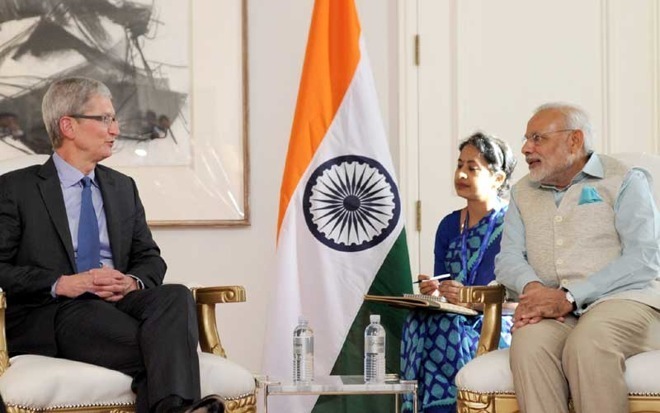 Apple's first "made in India" device will be the iPhone SE, with reports on Friday claiming the tech giant plans to start production of the entry-level handset in the coming months through contract manufacturer Wistron.
Citing sources familiar with Apple's plans, The Economic Times reports the company will in April begin manufacturing the lower priced iPhone at a plant in Bengaluru, targeting final output at 300,000 to 400,000 units. Apple is producing handsets within India's borders in a bid to capture a slice of the country's growing smartphone market.
Apple partner Wistron is expected to handle iPhone SE assembly at its new facility in Karnataka, a plant thought to be purpose built for the effort.
Production is set to begin before the Indian government returns a final verdict on Apple's proposed economic concessions, the report said. The company is angling for tax breaks and lower duty rates in return for bringing its manufacturing business to the country.
Though Apple has long fought for special government consideration in the region, initial iPhone SE production was apparently not contingent on the success of those talks, the report said.
"It is Apple's first such venture in India [...] The demands they have made are for the larger plans of the company to really scale up manufacturing in India," a senior government official said.
A separate report from Reuters seemingly confirms the sentiment, suggesting Apple has bigger plans for India in the long term.
The report goes on to cite its own sources as saying iPhone SE production will be "substantially lower" than the 300,000 to 400,000 unit estimates provided by The Economic Times, at least to start. Depending on the success of initial production runs, Apple might build out the Bengaluru plant to handle other iPhone models. Previous rumors intimate the company is thinking about moving part of its Chinese manufacturing force to India to save on rising labor costs.
With Indian manufacturing assets in place, Apple stands to avoid hefty import duties, thereby reducing the cost of its products within the country. The anticipated price drop could drive demand and increase Apple's exceedingly slim slice of the market.
In addition, the production facilities would help Apple meet local sourcing requirements for creating a retail and distribution network. As it stands, Apple is unable to operate brick-and-mortar Apple stores in the region, forcing the company to instead rely on authorized resellers.