Apple stock closes at new high of $136.70 as market cap inches toward $720 billion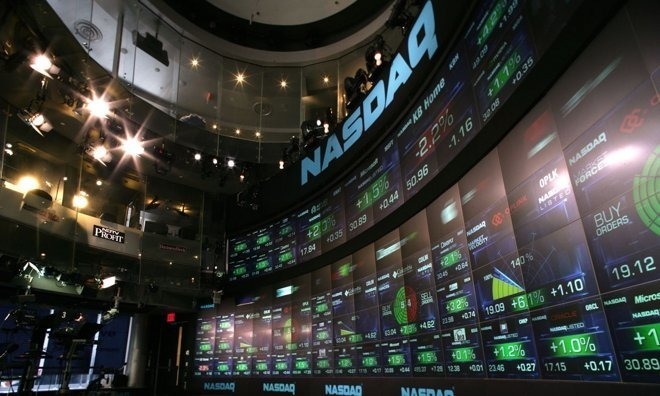 AppleInsider is supported by its audience and may earn commission as an Amazon Associate and affiliate partner on qualifying purchases. These affiliate partnerships do not influence our editorial content.
Riding a wave of positive financial news and a rosy outlook for fiscal 2017, Apple stock touched $136.74 in intraday trading on Tuesday before closing at an all-time high of $136.70.
The finish continues a string of record-breaking trading days for Apple that began on Feb. 13, when AAPL stock ended the day at $133.29. A day later, shares reached $135.01 as Apple's market capitalization blew past $700 billion for the first time since 2015. The company's market cap stood at $719.19 billion at the end of trading today.
Prior to Tuesday, Apple most recently reset its trading high on Friday after company shares turned in a performance of $135 at the end of trading.
Partially driving today's stock surge was a research note from Morgan Stanley in which analyst Katy Huberty had raised her price on AAPL to $154, up from a previous target of $150, reports Business Insider.
Explaining the uptick to investors, Huberty called fears of a supposed decline in Chinese iPhone demand overblown, saying the company "is positioned to take net users from local Chinese smartphone brands." She forecasts one in five users who currently own a local brand smartphone could make the switch to Apple's platform. Considering the region's gigantic subscriber base, Apple stands to gain a huge number of new users over the next few quarters.
Huberty's note appears to be in direct response to Chinese market sales estimates research firm Canalys released last week. According to the report, Apple shipped 43.8 million iPhones in China during the December quarter, down 18.2 percent year-over-year. The figure put the company in fifth place behind Chinese manufacturers Huawei, Oppo, Vivo (a subsidiary of BBK) and Xiaomi, respectively. Independent findings published by IDC earlier this month also reflect an increase in local producer marketshare, but place Apple in fourth place ahead of Xiaomi.
Apple itself noted an 8 percent decline in China sales for its first fiscal quarter of 2017, with CEO Tim Cook blaming the slip on a weak yuan and a difficult Hong Kong market. Cook was quick to note Apple's Chinese numbers were actually up six points year-over-year on a "constant currency" basis.
Like other analysts, Huberty expects Apple's 2017 iPhone update to be a major revenue driver in China and beyond. Apple is widely rumored to launch an "iPhone 8" model this fall that will come packed with advanced technology like an edge-to-edge OLED display, wireless charging and a "glass sandwich" design. Recent predictions from analyst Ming-Chi Kuo point to the inclusion of a so-called "function area" that will take the place of a physical Touch ID home button, as well as a special front-facing camera with 3D mapping capabilities.
The forthcoming iPhone's bleeding edge design and feature additions will likely help Apple gain ground in China, a region that is "especially sensitive to new technology and form factor changes," Huberty said in today's note.