Korean prosecutors charge Samsung head, other execs with bribery & embezzlement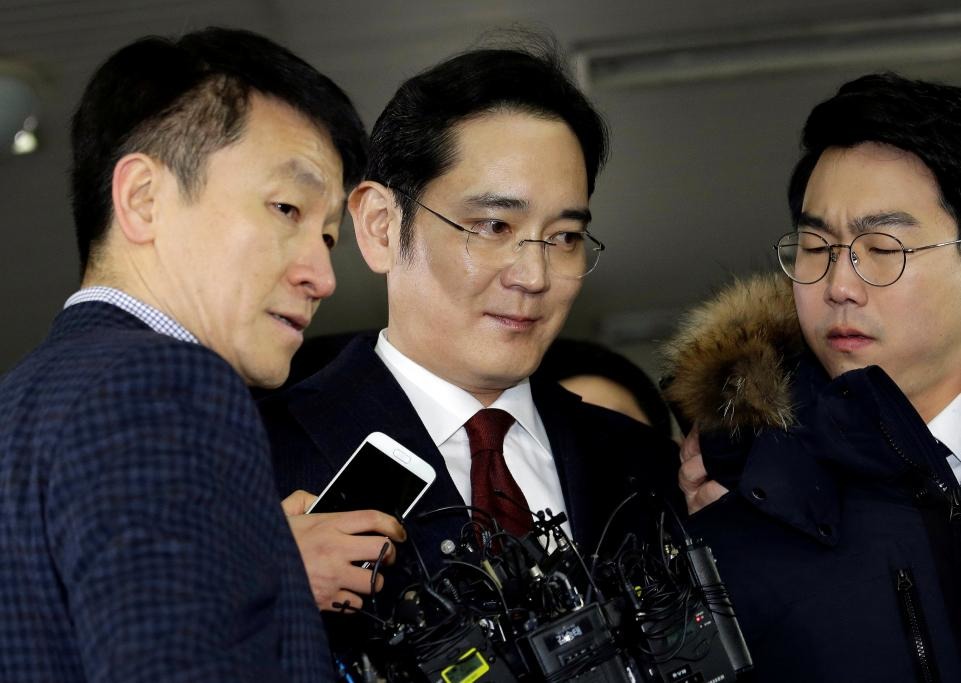 South Korea prosecutors on Tuesday indicted the acting head of the Samsung Group — Jay Y. Lee — for bribery and embezzlement, leveling similar charges at four other executives as well in the influence scandal surrounding Korean President Park Geun-hye and her friend, Choi Soon-sil.
Lee, who was arrested on Feb. 17, is specifically accused of promising $38 in million in bribes to a company and various organizations tied to Choi in order to secure a merger between two Samsung affiliates, Reuters noted. Parliament voted to impeach Park in December, and next month the country's Constitutional Court is expected to rule on whether to uphold that and force her from office.
Park, Choi, Lee, and the Samsung Group have all denied any wrongdoing. Lee could potentially face up to 20 years in prison, but one factor that might aid his position is that Park's impeachment was based on accusations that she and Choi pressured businesses — including Samsung — to donate to foundations set up to support her policies.
On Tuesday Samsung also announced the dismantling of its corporate strategy office, staffed by about 200 workers from various Samsung affiliates. The informal unit was responsible for plans like new business investments, but is also said to have been a tool wielded by the founding Lee family, and politicians have accused it of being tied to illegal lobbying.
Going forward, the CEOs and boards of affiliates — including Apple rival Samsung Electronics — will be able to steer their own companies, Samsung said. The company is also separating itself from the Korean Equestrian Federation, since the bribery charges include sponsorshop of the equestrian career of Choi's daughter.
A special prosecutor's office that has so far been handling the case against Park is set to hand over the case to regular prosecutors in the near future, delivering its final report on March 6. It's not known, however, when Lee and other Samsung executives will face trial.
One of the indicted executives includes Samsung Electronics President Park Sang-jin, but it's not certain to what extent that might affect the division's long-term plans. It's already planning to reveal the Galaxy S8 and S8+ on March 29, and other devices like the Note 8 are well into development.
Havoc at Samsung could theoretically aid Apple, but the latter depends on Samsung as a supplier. Indeed the upcoming "iPhone 8" is expected to use a 5.8-inch OLED panel from the Korean company. Only 5.1 inches will likely be practical though, the rest of it being dedicated to virtual buttons replacing the physical home button that's been on iPhones since 2007.