Samsung chief Jay Y. Lee arrested for part in South Korean corruption scandal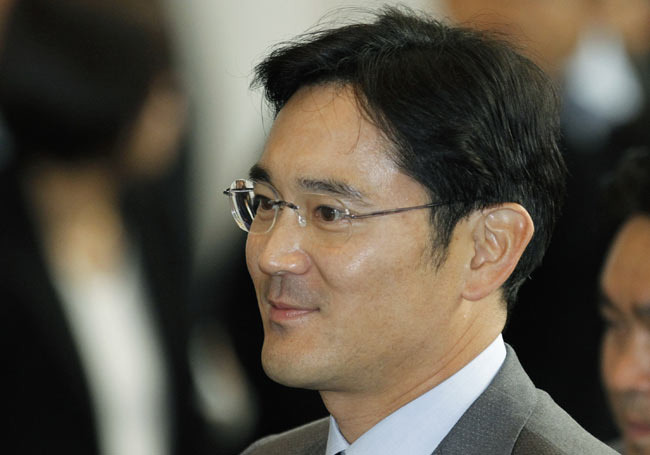 AppleInsider may earn an affiliate commission on purchases made through links on our site.
The acting head of the Samsung Group, Jay Y. Lee, was arrested on Friday by police in South Korea, taken into custody hours after a warrant for his arrest was approved by the country's Central District Court.
Lee is now in the custody of the Seoul Detention Center, reports Reuters, after waiting overnight at the center for the court's decision. Despite belonging to the wealthiest family in the country, the 48-year-old Lee is apparently not getting special treatment while under arrest, with a jail official noting he is being held in a single cell with a TV and a desk.
It is unclear if Lee's arrest will be contested or if he will be bailed, as a spokeswoman for Samsung Group advised no decision had been made on the matter.
"We will do our best to ensure that the truth is revealed in future court proceedings," according to a statement from the group.
Prosecutors now have up to ten days to indict Lee, though this time can be extended via a request to the court, with an initial ruling on the matter required from the court within three months of the indictment. Prosecutors are said to be planning to continue questioning Lee on Saturday.
Lee has been accused of embezzlement, bribery, perjury, and hiding assets overseas.
Lee is implicated in a corruption scandal involving South Korea's leader, President Park Geun-hye, and close friend Choi Soon-sil. Samsung is accused of funneling $37.31 million into businesses and organizations Choi backs, to try and gain her support for the merger of two Samsung affiliates.
The prosecutor's office accuses Lee of embezzlement, bribery, perjury, and hiding assets overseas, for his part in the scandal. Company president Park Sang-jin has escaped arrest, after the court rejected a warrant request from the special prosecutor's office.
It is thought the arrest of the executive would cause some disruption for the Samsung Group as a whole, as Lee works as a stand-in leader following his father's heart attack in 2014, and as the vice chairman of Samsung Electronics. Samsung Group is slowly restructuring, clearing the path of succession for Lee from his father, but the arrest may cause complications in reorganizing the group and plans to eliminate the "future strategy office," the unit that came under criticism during the scandal's investigation.
The investigation has also caused a delay in staffing changes for the group's half a million employees. Announcements for annual personnel promotions and changes are typically made in December, with the executive issue making the announcement considerably late.
Day-to-day operations are unlikely to be affected by the arrest, with one Samsung Electronics employee claiming it to be business as usual for production. "It wouldn't make sense for a company of that size to not function properly just because the owner is away," the unnamed employee said.
Upcoming devices, such as the Galaxy S8, are likely to ship on schedule despite the arrest, with other supply deals likely to be treated the same way. Samsung is one of a number of component suppliers for Apple's devices, despite being fierce competitors in the mobile marketplace, and has reportedly signed a deal worth $4.3 billion to supply 5-inch OLED panels to Apple, possibly for use in the "iPhone X" or "iPhone 8."