Google director hints at advanced Assistant tech coming to Apple's iPhone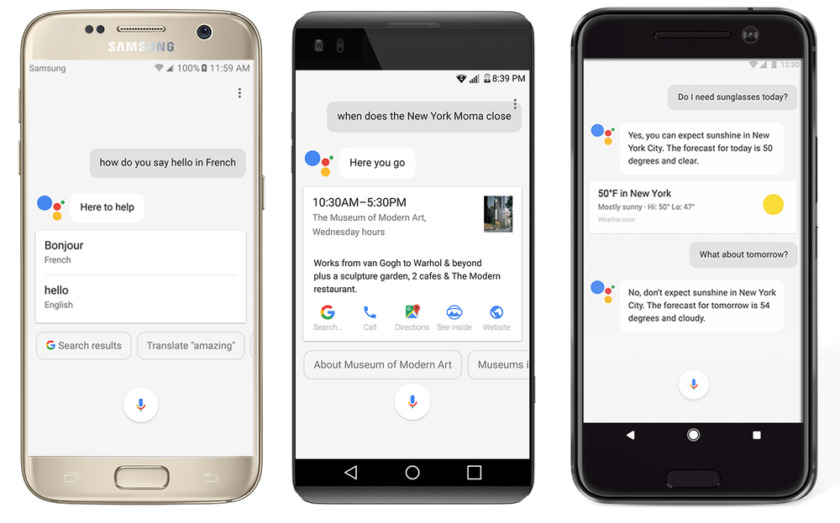 AppleInsider is supported by its audience and may earn commission as an Amazon Associate and affiliate partner on qualifying purchases. These affiliate partnerships do not influence our editorial content.
Google Assistant — the chief rival to Apple's Siri — could be coming to the iPhone and iPad in the future, a Google director hinted on Thursday.
"I do not think we have anything to announce at this point," said Google product management director Gummi Hafsteinsson at this week's Mobile World Congress in Barcelona, according to Geekster. "But I think the general philosophy is that we would like to have the Assistant available to as many people as possible."
The rules and architecture of iOS currently don't allow for integrated third-party voice assistants, but Google does have a suite of apps for the platform, and the company's core search app includes Assistant's predecessor, Google Now.
Assistant is typically considered more advanced than both that technology and Siri, in large part because it can interpret context for a more conversational approach. In a common example, users can ask "who is the President of the U.S" followed by related questions, such as "how old is he." Alternatives like Siri and Amazon's Alexa force users to treat every query separately.
Google Assistant debuted with a messaging app, Allo, but is now on the Google Home smartspeaker as well as the company's Pixel phones. Just this month the technology began reaching more Android devices, including smartwatches.
Apple has so far remained mute on rumored improvements that could make Siri more competitive. Any upgrades would likely be announced at the next Worldwide Developers Conference in June.