Facebook's latest Snapchat Stories clone, Messenger Day, rolls out worldwide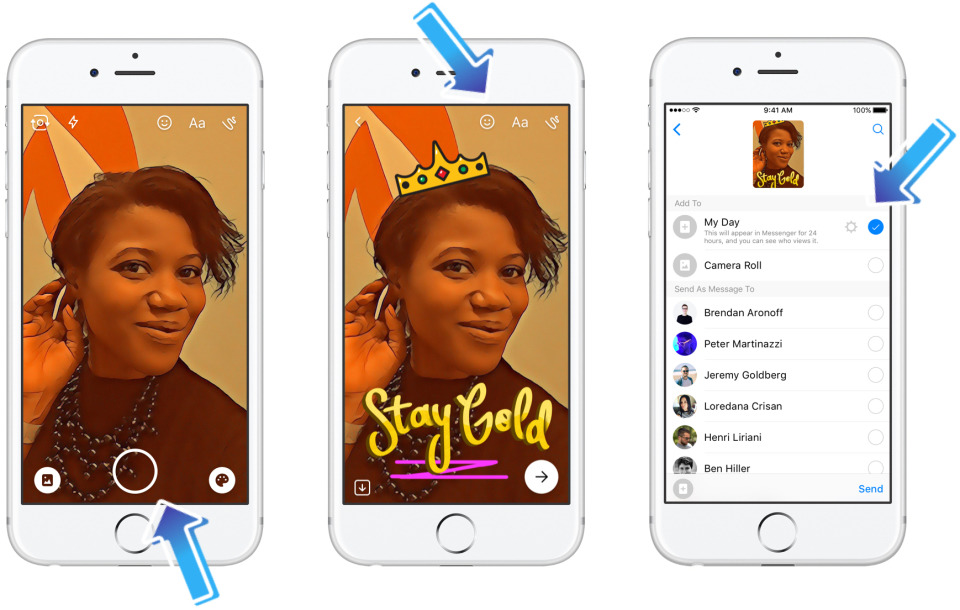 Facebook on Thursday announced the global availability of Messenger Day, a feature within its Messenger app for Android and Apple's iPhone and iPad that appears to be directly based off Snapchat's Stories feature.
Users can add photos and videos to their Day with effects and text, and share the resulting compilation with everyone or specific friends, Facebook said. The content in each Day expires after 24 hours, and users can choose to deliberately exclude some people, or delete a Day outright.
To get started users can tap a special icon in Messenger, or an "Add to your day" button in the inbox. People will also see the option show up if they share photos or video in a conversation, along with any Days participants have created.
Messenger Days have been in testing for some time, but are only now rolling out to the general public.
Facebook has been aggressively copying Snapchat Stories in its apps, including Instagram. The technology is currently in testing with its main iOS app. Some other recent feature additions, like 3D masks, also appear to be based off Snapchat.
The company is presumably worried about fending off competition, especially since Snap Inc. recently went public in a New York Stock Exchange offering valued in the billions.
The obvious similarities in Facebook's features hasn't prompted any legal action so far, but model Miranda Kerr — the fiancee of Snap CEO Evan Spiegel — has publicly criticized Facebook over the issue.