Apple Pay launches in Taiwan with support for 7 banks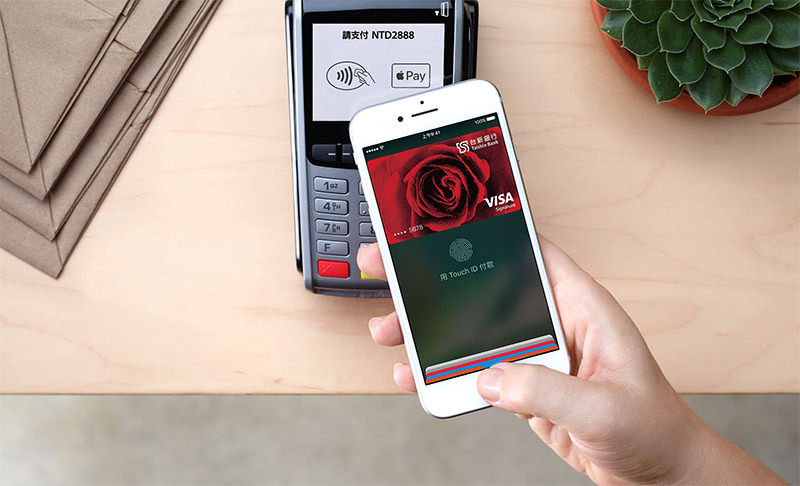 Apple introduced Apple Pay to Taiwan on Wednesday local time with support for seven banks in the region, bringing the touchless payments system to its 15th market.
According to Apple's regional website, customers of Taipei Fubon Commercial Bank, Cathay United Bank, E. Sun Commercial Bank, Taishin International Bank, CTBC Bank, Standard Chartered Bank and Union Bank of Taiwan can provision their Mastercard and Visa cards for use with Apple Pay.
Earlier this month, six of the seven banks were granted approval by Taiwan's Financial Supervisory Commission to conduct Apple Pay operations. Standard Chartered Bank was not part of that initial list, while First Commercial Bank, which is not counted among Apple Pay's launch partners, was also granted regulatory approval.
Apple Pay Taiwan is available at 46 major retail outlets including Carrefour, Breeze, PXMart, Big City, A. Mart, Far Eastern Department Stores and more. As usual, big-name corporations like Starbucks are also on the list.
According to The China Post, which reported on the Apple Pay debut earlier today, convenience store chain Family Mart is restricting transactions to Taishin International Bank card holders. The retailer will begin accepting payments from cards issued by CTBC Bank, Cathay United Bank and E.SUN Bank in July, the report said.
The arrival of Apple Pay in Taiwan continues Apple's measured international rollout. First introduced to U.S. customers in 2014, Apple Pay has since expanded to Australia, Canada, China, France, Hong Kong, Ireland, Japan, New Zealand, Russia, Singapore, Spain, Switzerland and the U.K.
Ireland was the most recent region to gain access to Apple Pay in early March, some three months after the service went live in Spain last year.
While Apple has not revealed future plans for Apple Pay, circumstantial evidence suggests iOS and Mac users in Germany and Italy might see the service go live soon. In February, Apple updated regional online support documents relating to Apple Pay, seemingly indicating a near future launch.