Analyst speculates Apple's OLED 'iPhone 8' could ditch embedded fingerprint sensor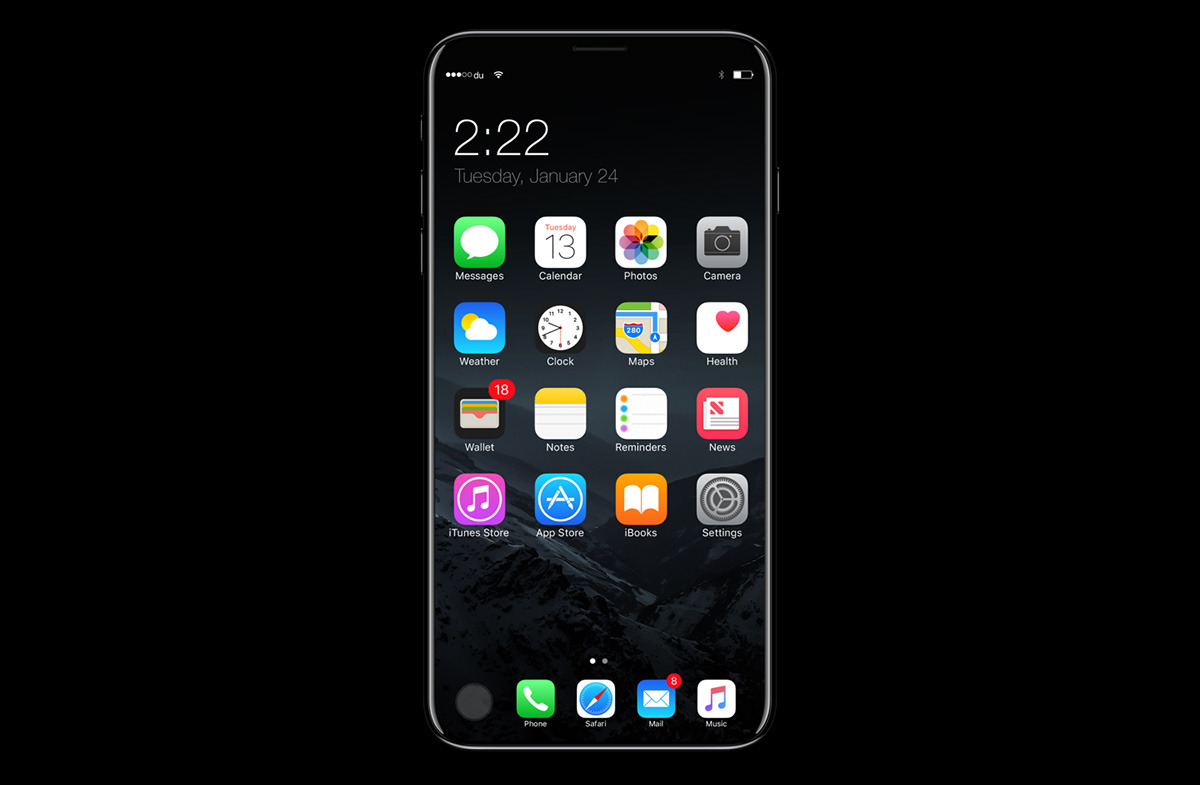 A Wall Street analyst claims Apple has yet to finalize an embedded fingerprint recognition for this year's OLED-based "iPhone 8," leading him to speculate that the phone could ship late — or without a fingerprint sensor at all.
"At this point, we do not believe Apple's optical fingerprint module provider has firm orders for production, which suggests Apple does not have functionality of the optical fingerprint sensor ready," said Andy Hargreaves, an equity research analyst with Pacific Crest Securities, said in a note to investors on Monday provided to AppleInsider. "Additionally, we believe Apple has evaluated Synaptic's optical fingerprint solution, but that it has not been qualified."
Hargreaves suggested that if Apple can solve problems in the "next month or so," it should be able to place bulk orders for modules. Even then, however, that would allegedly translate into a delayed "iPhone 8" launch.
"If it is not able to fix the problems in that time frame, Apple may be forced to eliminate fingerprint sensing from the OLED iPhone altogether," the analyst warned.
At issue are Apple's rumored plans to use a sensor embedded into the screen, since the phone is expected to drop a physical home button in favor of a virtual one. Even high-end competing smartphones have so far chosen to go with rear-mounted sensors instead of embedded technology.
Hargreaves's comments appear to back up those by another analyst, Cowen and Company's Timothy Arcuri, who recently claimed that Apple has only managed low yield rates for an integrated sensor.
As a fallback, Apple could rely on rumored 3D facial recognition and/or iris-scanning abilities. The former is usually considered less secure and reliable than fingerprints however, especially for authenticating things like mobile payments. Hargreaves argued against recent rumors that Apple has been having trouble with 3D sensors.
The "iPhone 8" is expected to be announced later this year in September. Aside from new sensors and a 5.8-inch Samsung OLED panel, other features may include wireless charging and True Tone color temperature technology.