Apple's iPhone photography ad campaign continues with 'Barbers' spot, highlighting portrait mode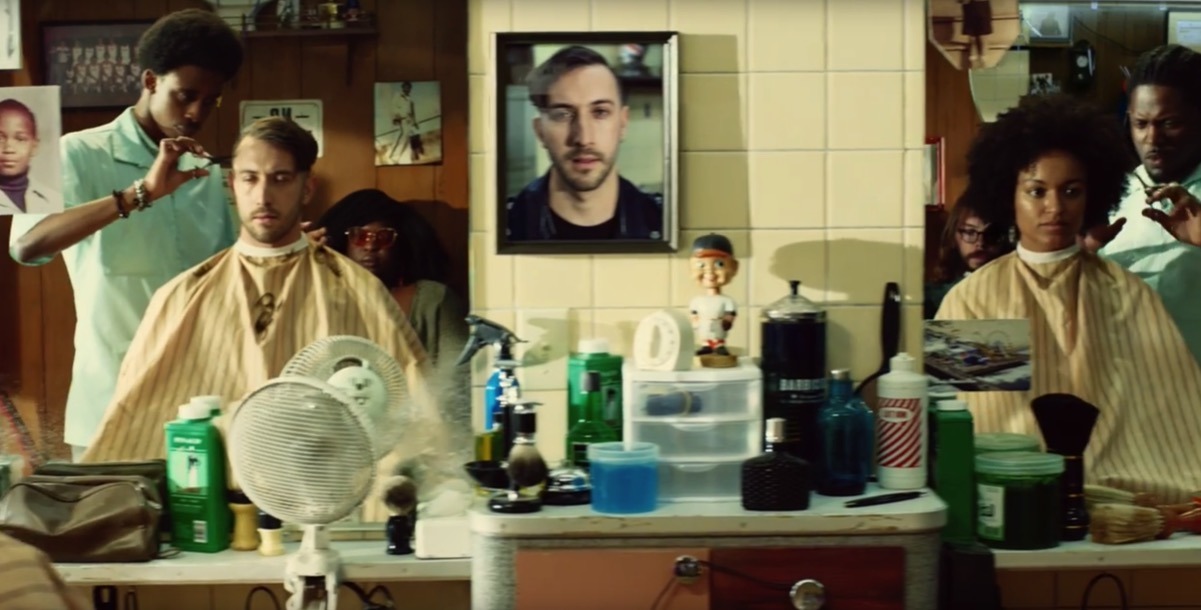 AppleInsider is supported by its audience and may earn commission as an Amazon Associate and affiliate partner on qualifying purchases. These affiliate partnerships do not influence our editorial content.
Apple continues to promote the capabilities of the iPhone 7 Plus dual camera with a new "Barbers" ad spotlighting Portrait Mode.
The most recent spot has the featured barbershop taking photos of its customers, and then printing them in a large format for display in the front window of the store and in frames in the interior. The spot features the song "Fantastic Man" from William Onyeabor.
Earlier in May, Apple released "The City" also demonstrating Portrait Mode. Other iPhone 7 ads include "Sticker Fight" about iMessage, and a series of ads in February demonstrating the phone's low-light capability.
Portrait Mode is available to select in the native Camera app on iPhone 7 Plus units running iOS 10.1 or newer. When shooting photos in Portrait Mode, users must lock onto their subject to separate it from the background, forcing the iPhone to simulate what is known as a "bokeh" effect in photography.
Instructions at the bottom of the screen inform the user whether or not there is enough light in their shot, and also whether they are too close or too far from the subject. Photos captured in this mode are labeled with "Depth Effect."
With proprietary range finding technology, the iPhone 7 Plus dual cameras can produce a selectively out-of-focus portrait. While the feature was demonstrated at the iPhone 7 Plus unveiling, it did not ship with the device.