Apple outs new trailer for 'Carpool Karaoke' in advance of Aug. 8 debut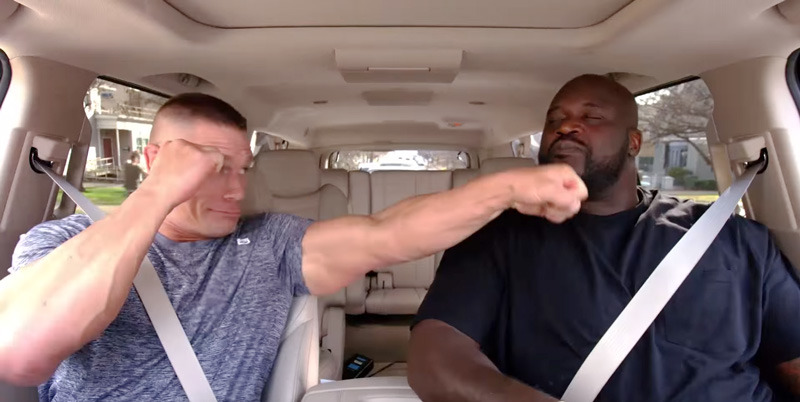 Apple on Monday released another trailer for "Carpool Karaoke," its exclusive Apple Music show set to premiere next week.
The minute-long video, set to Willie Nelson's "On the Road Again," features clips of many of the show's celebrity pairings, seen in shots both in and outside of their cars. Some upcoming guests include Metallica, Miley Cyrus, Will Smith, "Game of Thrones" stars Maisie Williams and Sophie Turner, and James Corden, host of "The Late Late Show" — from which Apple's series is a spinoff.
The company will air 16 half-hour episodes in all, releasing one per week. The approach is identical to what it adopted for "Planet of the Apps," but contrasts with dedicated video services like Netflix and Hulu, which put entire seasons up at once.
Apple is likely hoping for a better response than with "Planet," its first TV-style programming. Though it has defenders, that show has also frequently been panned, in some cases because of controversial show hosts like Gwyneth Paltrow.
Nominally about streaming audio, Apple Music has adopted a growing focus on video to differentiate itself from rivals like Spotify and Pandora. Elaborate high-budget shows are a strong possibility given the recent hiring of two Sony Pictures Television executives known for shows like "Breaking Bad."