Tim Cook hints Apple will have 'Made in America' manufacturing fund news later this year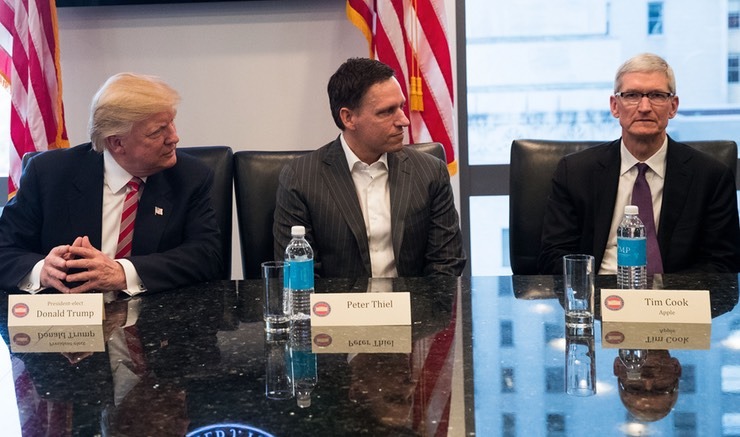 While Apple CEO Tim Cook didn't explicitly answer a question asking about three Apple plants in the U.S., he did note that there would be more announced "later in the year" about employment opportunities generated by Apple.
Cook was responding to a question surrounding Apple's interactions with governments, including President Donald Trump's declaration that Apple was building three manufacturing plants in the U.S. The Apple CEO danced around the question, not specifically addressing the president's remarks.
Cook cited a "responsibility" for economic growth in the U.S., however, and pointed to its two million jobs that it has created not only directly for Apple, but for app developers as well.
More specifically related to the question, Cook reminded the analysts of the $1 billion advanced manufacturing fund that it revealed in May. Also cited was the $200 million deployment of funds to Corning in Kentucky, with Apple exporting the glass all over the world as part of the iPhone.
Cook ended the conversation about job creation and interfacing with the U.S. government by saying that Apple will have more to say about U.S. job creation later in the year.
Trump's administration has made job creation an underpinning of its message and strategies, and the president has repeatedly called on tech companies like Apple to produce their devices in the U.S. President Trump announced on July 25 that Apple is apparently planning to build three manufacturing facilities in the U.S. Apple currently owns no manufacturing plants, and would likely partner with Foxconn or one of its other manufacturers to build any such facility.
It is unclear if the Foxconn facility slated for Wisconsin was one of the three plants that Trump attributed to Apple. That facility is reported to be for Sharp television assembly, and not Apple's products.
Foxconn is reportedly planning to invest $10 billion or more across several U.S. states. Locations in Ohio, Michigan, Illinois, Indiana, and Texas have been considered.
Note: Due to the political nature of this story, comments have been disabled. Readers are free to register and discuss this story in the Political Outsider forum.