Apple R&D nears $3B per quarter in Q3 as work on AR, autonomous systems continue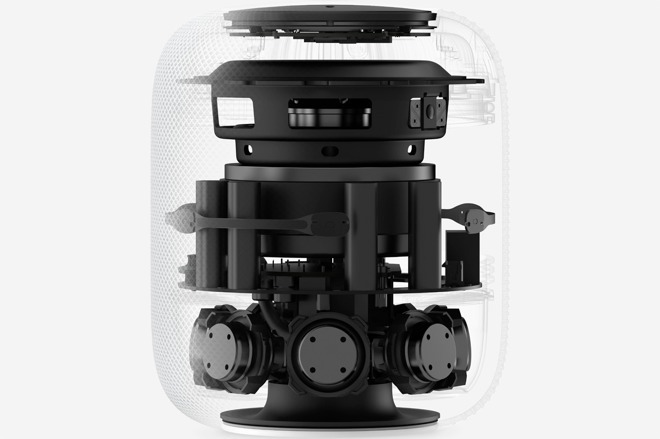 Apple spent nearly $3 billion on research and development in the third quarter of 2017, a $377 million year-over-year increase that brings the company's six-month outlay on future projects to more than $5.7 billion.
In a filing with the U.S. Securities and Exchange Commission published on Tuesday, Apple reported R&D spend at $2.94 billion, or more than 6.4 percent of quarterly net sales. The figure compares to $2.56 billion and just over 6 percent in the year ago quarter, meaning Apple is allocating a larger portion of net proceeds to the development of potential products.
As usual, official details of R&D investments went undisclosed, but Apple previously tied growth to new hires and related expenses. Tech companies, like other consumer sectors, traditionally expand R&D expenditures in lockstep with their respective product offerings, a necessary commitment for the stability of existing lines.
Apple's most recent quarter marks a slight bump in spending in relation to net sales, however, hinting that money is being funneled to new projects unrelated to product maintenance.
One such effort is the rumored "iPhone 8," which is anticipated to debut this fall as a standalone model distinct from expected updates to the iPhone 7 and iPhone 7 Plus. Set to be a flagship device, the next-generation handset is said to boast an all-new design with full-face OLED screen and advanced internal hardware like 3D-sensing cameras, wireless charging and, perhaps, under-screen Touch ID.
HomePod is another future product that received a bit of onstage time during Apple's Worldwide Developers Conference in June. The speaker accessory incorporates high-quality audio components, cutting edge acoustics, an A8 SoC and, most importantly, Siri virtual assistant technology into a svelte basket-like chassis.
Other potential areas of research were hinted at in today's investors conference call. CEO Tim Cook once again voiced Apple's intense interest in augmented reality applications, some of which are coming to fruition with ARKit in iOS 11. The Cupertino tech giant is betting big on AR, and delivered the set of developer tools last month in hopes of making a splash this fall.
"We believe AR has broad mainstream applicability across education, entertainment, interactive gaming, enterprise and categories we probably haven't even thought of," Cook said. "With hundreds of millions of people actively using iPhone and iPad today, iOS will become the world's biggest augmented reality platform as soon as iOS 11 ships."
Additionally, a new iMac Pro is slated for release in December, while a revamped Mac Pro and accompanying "pro display" should ship sometime next year.
Aside from formally announced products, Apple is known to be working on autonomous systems related to self-driving cars and other artificial intelligence applications. Apple's self-driving testbed was revealed in DMV documents in April, and the company's small fleet of Lexus hybrids has been spotted tooling around Silicon Valley.
As for other autonomous projects or possible consumer product plans, Apple and Cook are staying mum.
"We are very focused on autonomous systems from a core technology point of view, we do have a large project going and are making a big investment in this from our point of view. Autonomy is sort of the mother of all AI projects," Cook said today, echoing statements made last month. Autonomous systems can be used in a variety of ways and a vehicle is only one."
Not mentioned in today's conference call is rumored work on advanced health solutions related to a next-generation Apple Watch. Reports earlier this year claim Apple is working on a breakthrough noninvasive glucose sensor for tracking blood sugar levels in patients with diabetes, a system thought by many to be a "holy grail" of medicine.
Including R&D, Apple reported total operating expenses of $6.72 billion, or 15 percent of net sales, up from 14 percent during the same time last year.