Purported 'iPhone 8' production photo shows L-shaped battery, wireless charging coil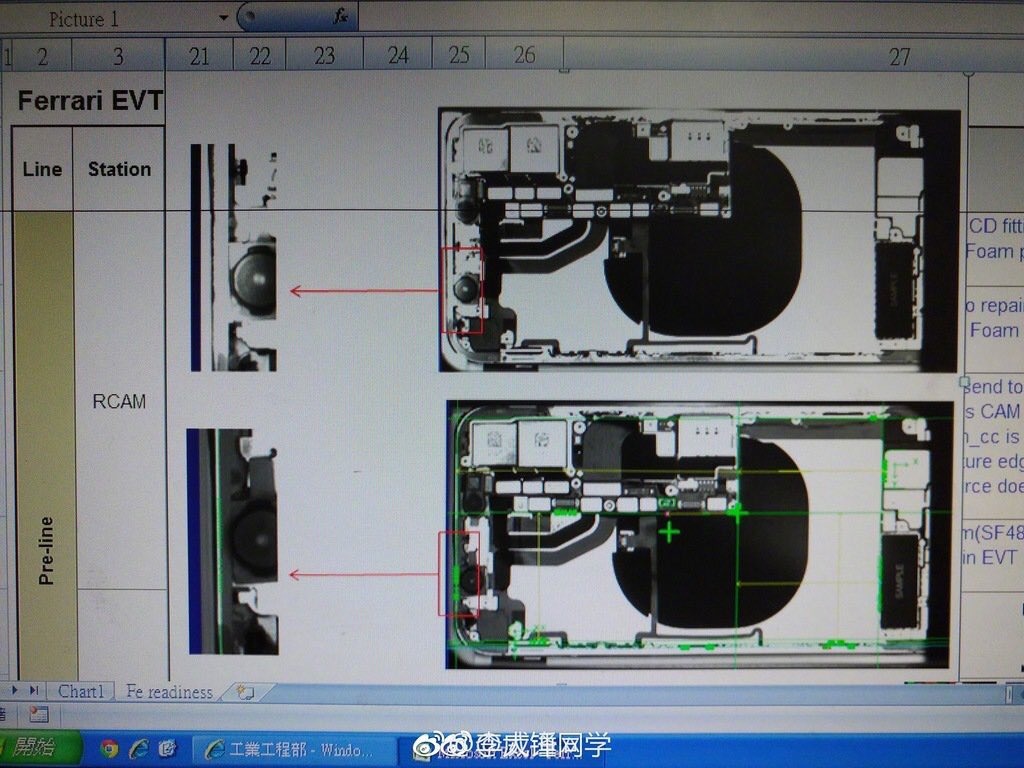 A new photo of the alleged "iPhone 8" engineering validation test codenamed "Ferrari" has been published on social media, with the image showing the locations of the charging coil, the stacked main board, and a void for where the L-shaped battery goes.
Published by Benjamin Geskin, and harvested from Chinese social media, the image repeats the "Ferrari" codename, first heard in December.
"EVT" in the image stands for engineering validation test — a stage that Apple should be well past. As a result, the age of the photo is not clear, nor is the authenticity.
However, the details conform closely to recent discoveries about the device gleaned from rummaging through the likely erroneously release of the HomePod firmware.
With a complete redesign, plus the inclusion of a 2.5D curved glass back with wireless charging, some reports have pegged the starting price of the "iPhone 8" at more than $1,000, and others as much as $1,200.