First look: Acton Blink S, a lightweight iPhone-connected electric skateboard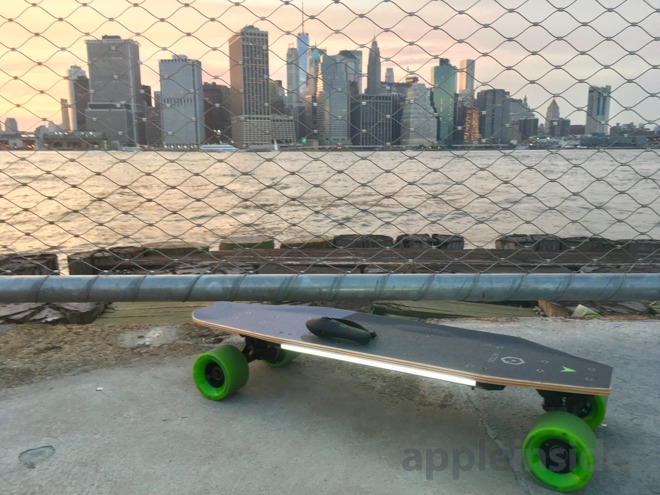 AppleInsider may earn an affiliate commission on purchases made through links on our site.
Landing on the more portable and affordable side of iPhone-connected electric skateboards is Acton's new Blink S, an 11-pound ride that lets you adjust settings and track stats through a Bluetooth-connected iPhone app.
The Acton Blink S normally costs $699, but it is currently on sale for $499 from Amazon. That makes it considerably more affordable than the popular second-generation Boosted Board, which starts at $1,299.
To achieve that low price, the Blink S cuts a few corners, most notably with a single hub motor embedded in one of the rear wheels. Acton's entry-level model offers up to 7 miles of ride on a single charge, and is advertised to reach speeds of up to 15 miles per hour.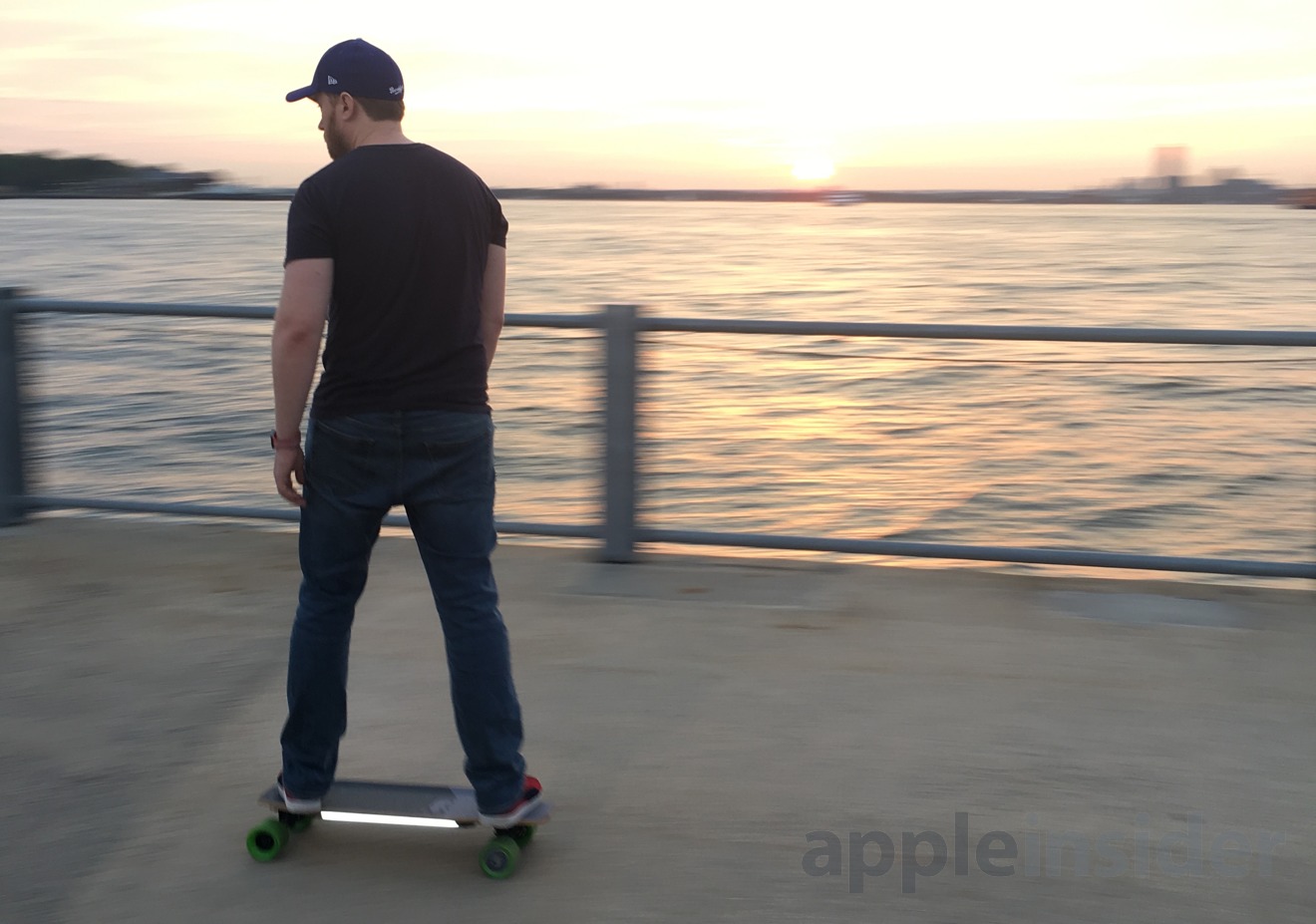 The quiet motor also features regenerative braking, providing juice back into the battery attached to the bottom of the deck when a user slows down or stops.
The Bluetooth-connected Acton app allows users to check the current battery level of their board, and to see the current running time and trip distance. It also allows users to enable or disable the front lights for nighttime riding, and to switch between speed modes of beginner, normal, and pro.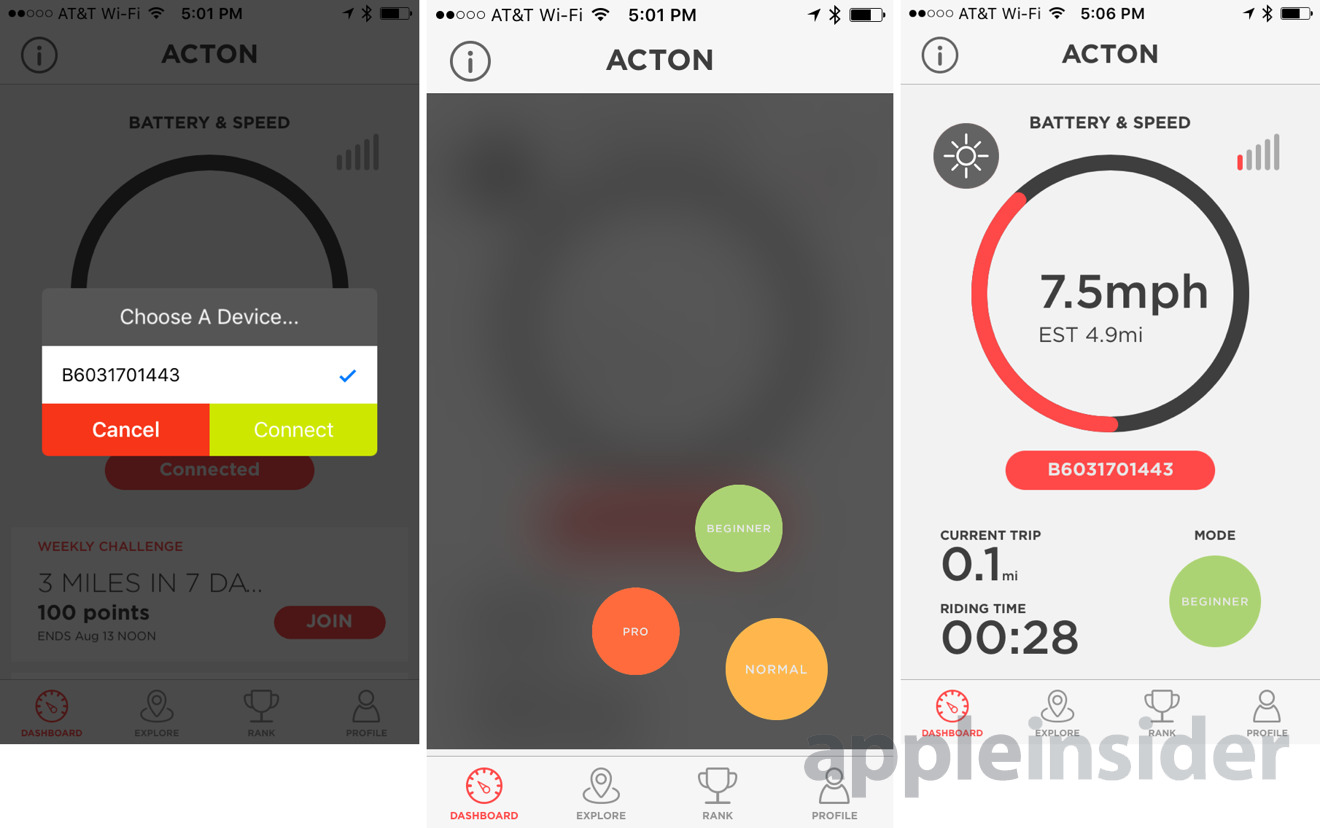 The iPhone app also includes a social element, letting users compete in challenges to ride a certain distance over a set number of days, or compare themselves to friends and strangers on distance leaderboards.
Acton has more robust offerings on the way — the $999 Blink S 2 with more powerful dual-hub motors is shipping in limited quantities, and a superpowered "Qu4tro" board is forthcoming with a hefty $1,699 price tag.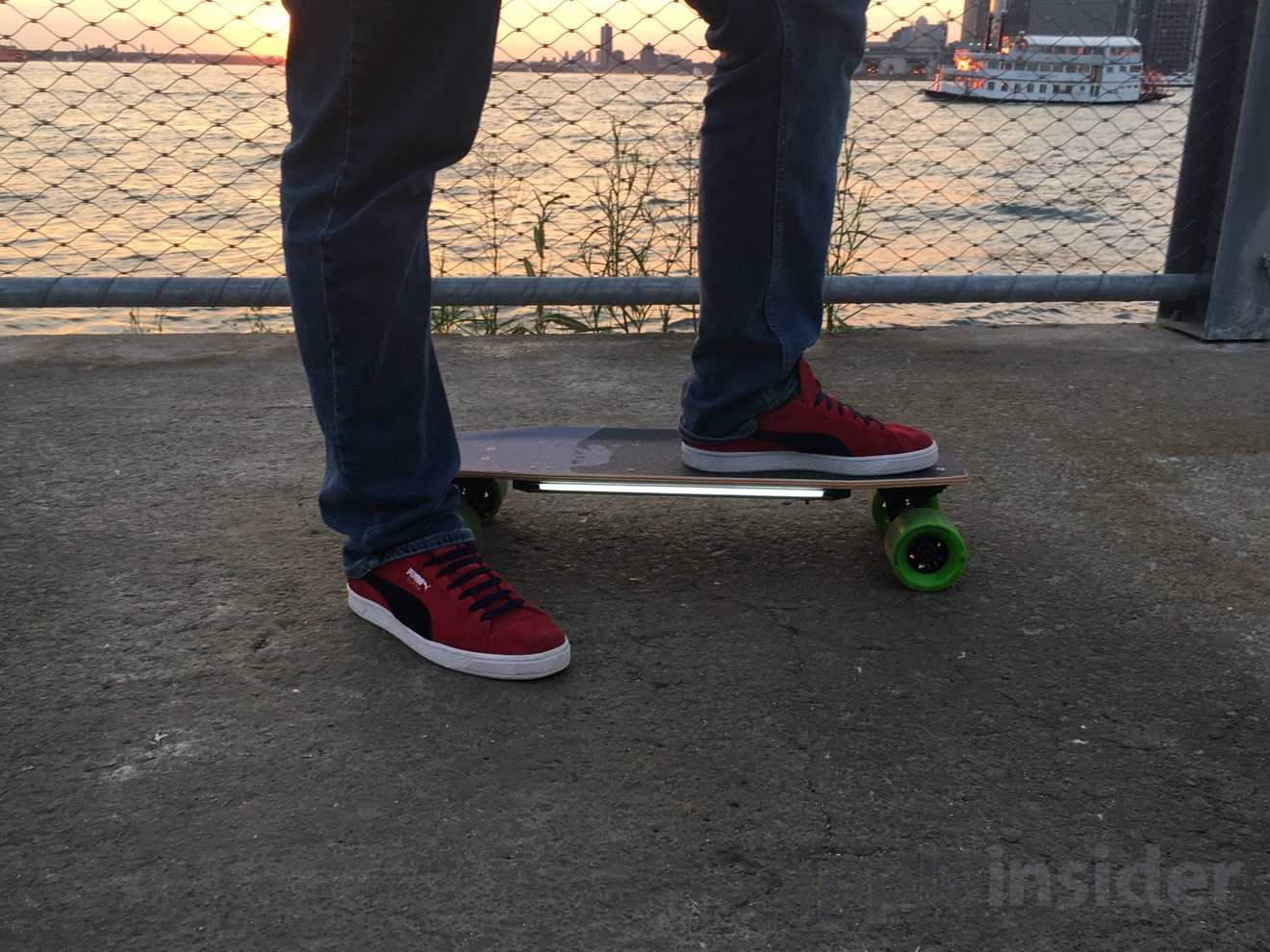 At its current $499 price, the Acton Blink S is among the most affordable iPhone-connected electric skateboards. AppleInsider previously looked at the Inboard M1, priced at $1,399, which connects to the Inboard Vision app to check stats, upgrade firmware, and even control the board itself.
Acton's app does not currently offer a way to control the board, which is something of a disappointment, considering the remote control relies on two AAA batteries. The battery is also not swappable, unlike the Inboard and some other options on the market.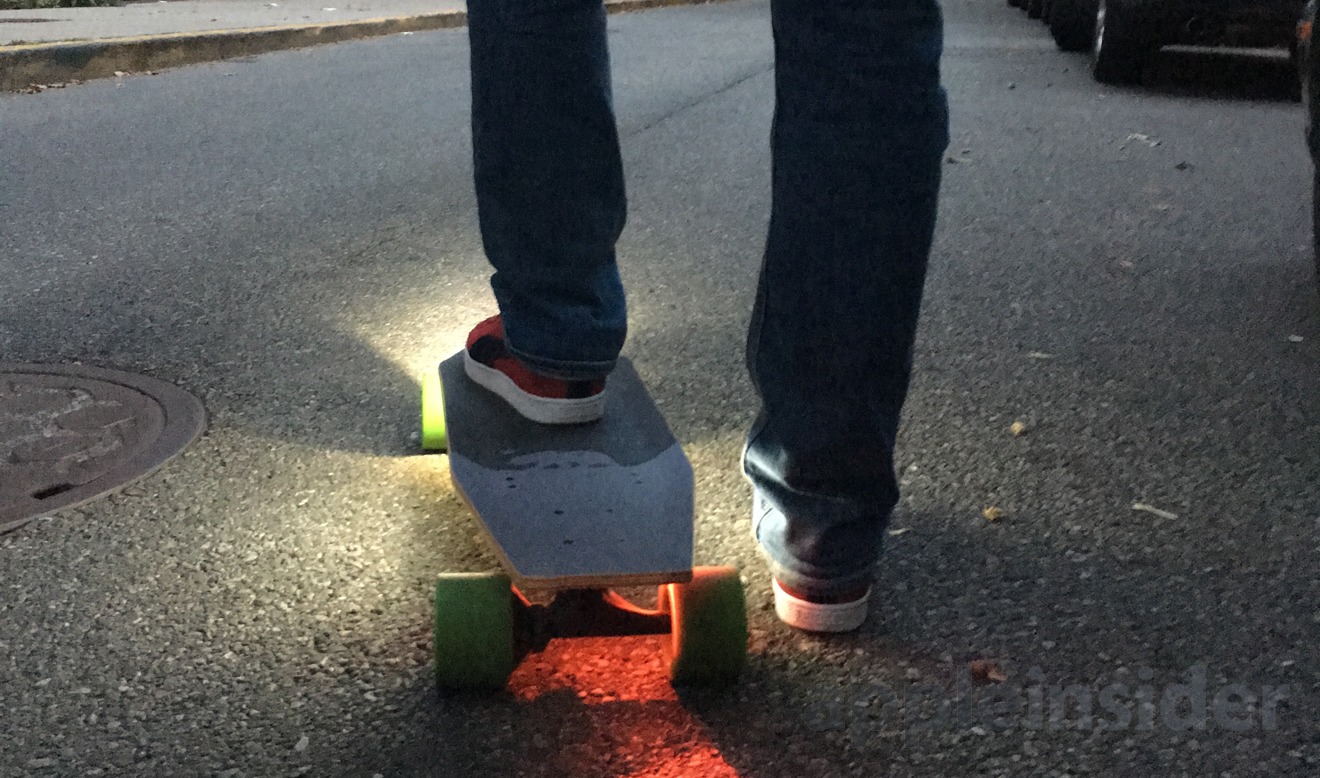 But other, pricier options with bigger decks and larger batteries also come in considerably heavier forms. With a relatively short 28-inch deck combined with huge 83-millimeter wheels, the Acton Blink S offers a nice balance between portability and price, with the bonus of iPhone connectivity.
AppleInsider will have much more on the Acton Blink S in our full review.