Rumors rename 'iPhone 7s' to 'iPhone 8,' leaving moniker for Apple's $1000+ OLED model up for debate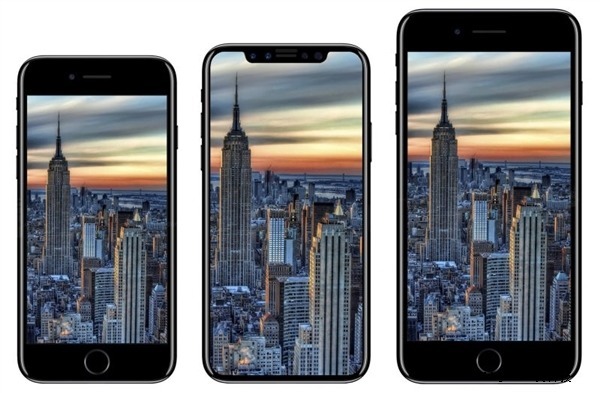 A pair of reports from differing sources claim that Apple has allegedly shifted branding of the 2017 iPhones, with the "iPhone 7s" family now being called the "iPhone 8" — but the name of the high-end OLED device is in conflict between the two sources.
On Friday, a fresh rumor suggested that the "s" cycle will be skipped this time around, for the first time since the third refresh of the iPhone in June 2009. The report by iculture.nl claims that the phone formerly designated by rumormongers as the "iPhone 8" would in fact be called the "iPhone X" (pronounced as ten) — a name previously bandied about, and still informally used by one Wall Street analyst.
Separately, a pair of accessory and case makers on the floor of Berlin's IFA trade show also told 9to5Mac that the new iPhones were going to eschew the "iPhone 7s" branding, and skip straight to the "iPhone 8" name for the entire range. Those same sources claimed the high-end phone would be called the "iPhone 8 Edition," not "iPhone X."
The second report claims information on the new iPhone names was gleaned from a major global carrier, and confirmed by some case manufacturers.
Both accounts can't be correct. Final packaging and marketing choices are likely amongst the last to be made, as ramping up cardboard box manufacture takes significantly less time than phone design and assembly does.
Also not clear is exactly how much information case manufacturers have during the iPhone development cycle, or how much general staff at carriers are told before official release. In the past, case manufacturers have bet on accuracy of rumors, and have sometimes been burned by the gamble.