Apple investigated purchase of medical clinic start-up, signals larger push into healthcare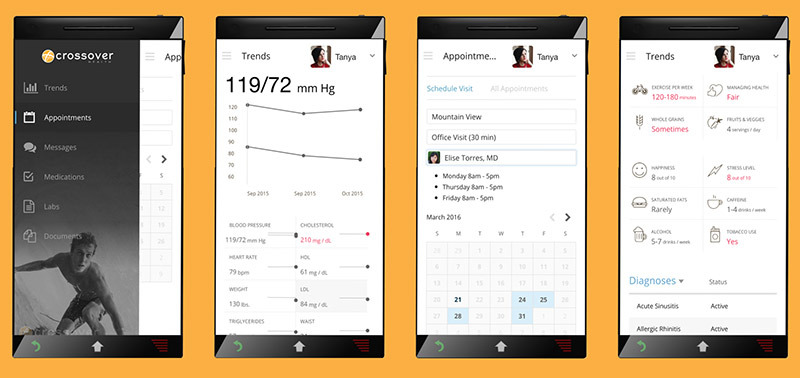 As part of an intensifying focus on holistic health care and supporting products, Apple was recently in talks to buy health clinic start-up Crossover Health, and approached primary care group One Medical, though the discussions ultimately fell through.
Citing sources familiar with the matter, CNBC reports Apple has been investigating an expansion into primary health care for more than a year. Recent talks with Crossover, which went on for "months," and One Medical could be part of a larger vision that extends far beyond digital fitness devices like Apple Watch.
Crossover currently works with self-insured employers to set up on-site clinics focusing on health and wellness, the report said. Apple and Facebook are among the firm's customers. In addition to large companies, the start-up runs clinics in New York and the San Francisco Bay Area.
Perhaps of interest to Apple is Crossover's backend technology. The start-up's digital platform streamlines patient scheduling, appointment check-ins and notifications through a dedicated app and online interface. Clients also have access to personal health records, an area of intense interest for Apple.
In 2016, Apple was said to have purchased personal health data start-up Gliimpse, which sought to untangle "incomprehensible electronic medial records" and condense them into standardized coded elements. More recently, Apple in June began a partnership with Health Gorilla to bring centralized diagnostic data to its HealthKit and CareKit platforms.
Whether Apple plans to run its own network of primary health care clinics is unknown. As noted by CNBC, a push into primary health care facilities could be a boon for the company's retail stores, and might serve as a plinth for a more advanced Apple Watch device.
With a renewed focus on health and fitness, the latest Apple Watch devices present users with a digital toolset to get and stay healthy. From the onboard heart rate monitor to first-party apps like Stand and Breathe, Apple is zeroing in on the health conscious consumer.
The company's health team is also making moves behind the scenes. Earlier this year, reports claimed Apple is dedicating R&D assets to develop a breakthrough glucose sensor for Apple Watch. Thought to be at work on the project is recent hire Dr. Rajiv Kumar, a pediatric specialist who formerly worked for Stanford Children's Health.
Kumar is just one of many new members to join Apple's growing health team. In June, the company hired Dr. Sumbul Desai, a key figure in Stanford's digital health program, while Duke University researcher Dr. Ricky Bloomfield joined Apple last November.