Delta allegedly switching flight crew hardware from Surface to iPad in early 2018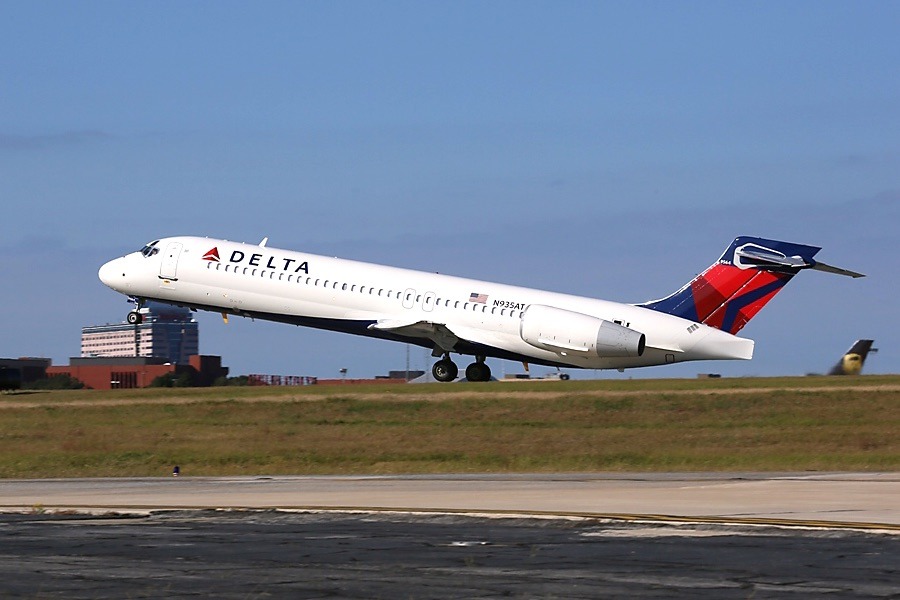 Airline Delta is allegedly in the process of switching its staff from Windows-based devices to iOS, with flight attendants set to replace Nokia handsets with the iPhone 7 Plus in early 2018, while pilots will apparently see their Microsoft Surface tablets exchanged for the 10.5-inch iPad Pro.
An email alleged to have been sent to Delta employees on October 18 advises of upcoming changes to devices provided to its flight crews. Received by MacOSKen, the email mentions the change will allegedly affect "more than 23,000 flight attendants and 14,000 pilots," with all receiving Apple hardware "as the airline transitions to its next generation of flight crew devices."
It is said the iPhone 7 Plus will replace existing Nokia Lumia 1520 phablets, which are used by attendants as an onboard customer service tool and an in-flight point of sale system. The change apparently brings Delta "in line with its Joint Venture partners at Aeromexico, Air France, KLM, and Virgin Atlantic."
"The new iOS device will continue to feature the Guest Service Tool which allows flight attendants to provide more personalized service and recognize high-value customers on each flight," the email states. "Flight attendants can also provide customers with the status of down-line flights and connecting gate information."
Pilots will apparently be provided an iPad Pro to replace their Surface tablets, used as an electronic flight bag. The iPad Pro will be loaded with Delta's suite of tools for pilots, "including the Jeppesen Flight Deck Pro for flight planning, the latest version of Delta's turbulence app - Flight Weather View Plus, and a content library containing detailed aircraft and procedural manuals."
Delta is said to "join many other airlines, including key global partners, in leveraging the iOS platform to provide a high degree of synergy and cooperation in the continued development and enhancement of aviation applications."
Despite supposedly moving away from Microsoft's hardware, Delta will apparently continue to "maintain a strong an positive partnership" with the company, noting that some of the customer service-oriented apps are "powered by Microsoft Dynamics."
The email advises "Delta will begin jointly rolling out the iPads to pilots and iPhones to flight attendants early next year."
While the email is credited to "Staff Writer" and there is no issued PR relating to the change thus far, it is worth noting MacOSKen received two messages from two individuals about the hardware update. While one provided the email in its entirety, the other message from a different individual provided a brief summary of the changes.
AppleInsider has also confirmed the story with a source within Delta not authorized to speak for the company.
Delta started testing the use of electronic flight bags on domestic flights in 2011, before committing to the scheme in 2013 by rolling out the Microsoft Surface 2 to pilots. At around the same time, Delta had closed a deal to equip its flight attendants with the Nokia Lumia 820 smartphone for customer service tasks.
The use of a tablet as an electronic flight bag is intended to be a space and cost-saving measure, replacing the paper manuals and other required flight documentation that can weigh as much as 40 pounds. The iPad was approved for such use by the Federal Aviation Authority in 2011, and was also in use by American Airlines and Alaska Airlines shortly after approval was granted.
At the time of the full rollout, a pilot working for Delta claimed to AppleInsider that flight crews "fought hard for iPad," suggesting the deal with Microsoft was about money, travel contracts, and Delta's Information Technology staff historically being "in bed" with Microsoft.