Apple calls on developers to update apps for iPhone X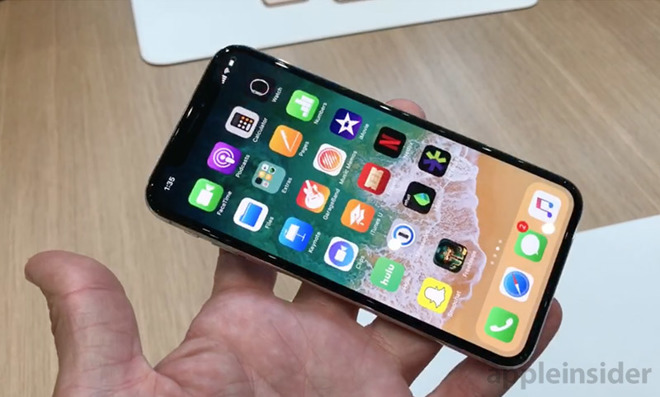 AppleInsider may earn an affiliate commission on purchases made through links on our site.
Hours after Apple initiated preorders for iPhone X, the company on Friday called on developers to submit updated apps built to take advantage of the new flagship's advanced capabilities — and unique design.
Posted to Apple's developer website, the call to action urges developers to code and test their updated wares for full iPhone X compatibility ahead of next week's launch.
Apple notes app makers can download the latest iteration of Xcode, version 9.0.1, to take advantage of the built-in iPhone X simulator, useful for analyzing app performance without having access to actual hardware. Xcode can also be used to capture screenshots for App Store previews and internal use.
In its announcement, Apple touts major iPhone X features including the 5.8-inch Super Retina display, Face ID authentication, TrueDepth camera and more. Of interest to developers is compatibility with ARKit, Apple's framework for creating augmented reality apps. With the release of ARKit in iOS 11, Apple's iOS lineup became the world's largest augmented reality platform overnight. Apps built on the API are already populating the iOS App Store.
The new iPhone X also boasts an A11 Bionic chip designed for CoreML, a machine learning toolset, and Metal 2 graphics. These advanced APIs allow developers to take advantage of the phone's powerful processor, which features a dual-core neural engine for chewing through complex machine learning tasks. The A11 also includes Apple's first in-house designed GPU, said to be 30 percent faster than previous hardware.
After testing, Apple suggests developers submit their completed wares and corresponding metadata via iTunes Connect.
Apple initiated iPhone X preorders early this morning, but demand quickly outstripped supply. About ten minutes after the system went live, all launch day supply was sold out, with estimated ship times slipping to 5 to 6 weeks.