Apple SVP Eddy Cue to participate in Q&A session at Pollstar Live! conference in February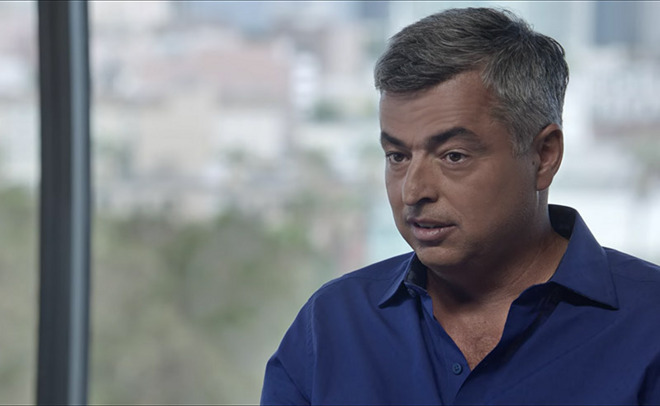 Apple SVP of Internet Software and Services Eddy Cue will be making the rounds early next year when he takes part in a live Q&A session at Pollstar Live! 2018, an annual conference serving concert industry professionals.
In an announcement on Thursday, Variety said Cue will be joined onstage by the publication's Executive Music Editor Shirley Halperin.
Cue and Halperin will kick off Pollstar Live! programming on Dec. 7, though the event is scheduled to run from Feb. 6 through Feb. 8 at the Intercontinental Downtown LA.
"Eddy Cue and his team at Apple have changed the way we listen to music, played a transformative role in artist discovery, and ignited the passion of music fans," said Ray Waddell, president, Media & Conferences, for Oak View Group, which is producing Pollstar Live! "We are thrilled to have him address the attendees at Pollstar Live! and can't wait to hear what he has to say."
Other guests slated to speak at the conference include Live Nation CEO Michael Rapino, CEO of Atom Factory Troy Carter, Coolio, Mark Cuban, CEO of Pandora Roger Lynch, SiriusXM CEO James E. Meyer, WME head of music Marc Geiger and more.
Cue is one of Apple's more public figures, commonly seen giving interviews and statements to press outlets. As the head of Apple's growing content offerings, Cue manages a number of important initiatives including the iTunes Store and Apple Music. Apple Pay, Maps, Search Ads, iCloud and first-party productivity and creativity apps fall under Cue's purview.
Building out Apple Music is a major initiative for the company. Operations are picking up steam as Cue and his reports work to create a slate of original shows for the streaming service. After a lukewarm response to "Planet of the Apps" and "Carpool Karaoke," Apple is reportedly moving forward with plans to expand programming to include scripted episodic content.
To help accelerate the process, the company has created a Worldwide Video arm, which is run by industry veterans Zack Van Amburg and Jamie Erlicht. The unit has poached a number of players from the media world, the most recent being former Hulu exec Philip Matthys and Jennifer Wang Grazier of Legendary Entertainment.
AppleInsider has affiliate partnerships and may earn commission on products purchased through affiliate links. These partnerships do not influence our editorial content.