Apple's India chief reportedly departs amid sluggish sales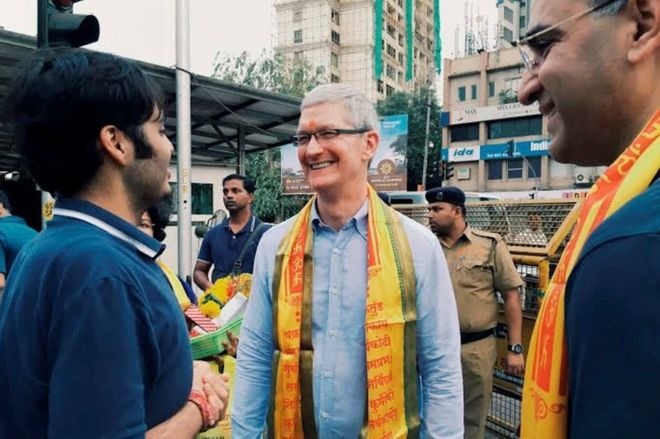 On the heels of Apple's decision to increase iPhone prices in India, a move expected to further slow stagnant device sales, the company's head of operations in the region is reportedly stepping down.
Citing sources familiar with the matter, The Economic Times reports Sanjay Kaul has put in papers to leave his post as Apple's India chief after one and a half years on the job. The move comes a few months after the company reported its lowest regional growth rate in more than five years.
"Sanjay has moved on, he will no longer be heading India operations," said one person.
Other sources claim Kaul is likely to start a venture that might not be related to the mobile phone industry, an area where he worked for years. While at Apple, Kaul acted as head of iPhone sales from April 2011 to May 2016, when he was promoted to lead the company's wider efforts in India.
Apple is looking to make inroads into burgeoning regions like India as iPhone reaches peak saturation in mature economies. Given socioeconomic factors, the populous country is not expected to become as important to Apple's bottom line as China anytime soon, but it stands to play a crucial role in continued growth.
Early this year, industry analysts reported a significant uptick in Indian iPhone sales for the 2016 calendar year, which was estimated at a record 2.5 million units. Still, the performance placed Apple in 10th place among other smartphone OEMs. Following market trends, manufacturers selling low- to mid-tier handsets, like Samsung and Vivo, led the pack.
Due in large part to its premium iPhone pricing, Apple holds less than three percent of the smartphone market in India. The company has attempted to bring down out-the-door costs by maintaining sales of outdated models, while introducing lower-spec versions of existing hardware. For example, Apple started sales of a 32GB iPhone 6 variant in March for $435, while the iPhone SE has been made available for as little as $320.
Apple is also looking to sidestep India's steep tax regulations by building iPhone SE units in-country through manufacturing partner Wistron. The first India-assembled SE models rolled off the line in June, but production is considered limited. Wistron is rumored to expand operations in the country to accommodate a next-generation "iPhone SE 2," and the Indian government has signaled support for the endeavor.
Still, Apple faces scrutiny from Indian regulators, who in the past shot down a number of concessions on the company's "wish list" for local manufacturing. Among the allowances Apple floated were a 15-year tax break on imported equipment and components, and a relaxation of India's 30-percent local sourcing mandate.
Beyond manufacturing, Apple is attempting to acquire government approval to sell refurbished iPhones in India, a move that would allow the company to compete with manufacturers selling lower-priced smartphones. Regulators have pushed back against the idea, saying it could flood the market with cheap and used goods, undermining the "Make in India" initiative.
Apple is also said to be eyeing an official retail debut in India that could involve flagship stores in New Delhi, Bangalore and Mumbia. Currently, the company's wares are sold through third-party resellers. Again, current sourcing standards are a hurdle, but government officials are considering exemptions that would allow Apple to sell goods through its own brick-and-mortar sales channel.
Most recently, Apple today raised the price of all iPhone models, save for iPhone SE models built in India, by 3.5 percent to account for a recent increase in import taxes applied to electronics.