Samsung will debut 'Galaxy S9' at Mobile World Congress next month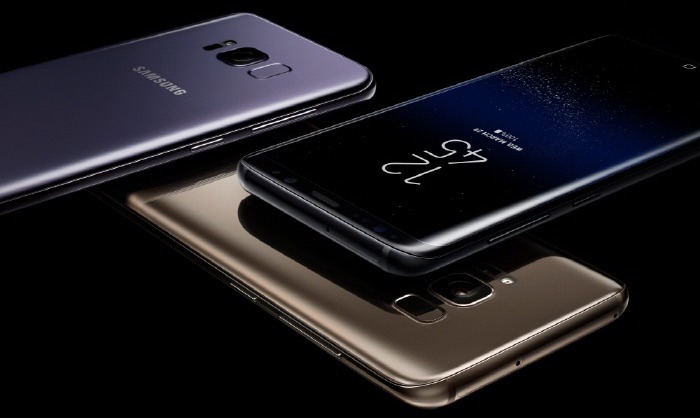 Samsung will be launching its next flagship smartphone in February, the South Korean electronics giant has confirmed, with the expected unveiling of the 'Galaxy S9' and the 'Galaxy S9 Plus taking place at this year's Mobile World Congress.
DJ Koh, president of Samsung's mobile arm, advised the firm's first flagship launch of 2018 will take place at the Barcelona-based trade show, reports ZDNet. Koh declined to state specifically what will be launched, but did advise the sales date for the unveiled hardware will be announced during the event.
The executive's comments were made in response to rumors that Samsung would launch the next Galaxy smartphone during a press conference at CES. Mobile World Congress will run from February 26 to March 1, so this year's launch is most likely to take place during that period of time.
Samsung typically launches its flagship Galaxy smartphones earlier in the year, usually around the time of Mobile World Congress, shipping the devices in the following months. For the Galaxy S8 last year, the Samsung Unpacked-branded event was instead held in New York in March, with pre-orders opened on March 30 and U.S. shipments from April 21.
Few details about the 'Galaxy S9' have been leaked, but current rumors compiled by PhoneArena speculate it will have a glass and aluminum main body housing a 5.7-inch 1440-by-2960 Super AMOLED display, an iris scanner, fingerprint reader, and a 12-megapixel rear camera with an 8-megapixel portrait camera.
Inside, it is thought to be equipped with 4 gigabytes of memory, while the processor could be the octa-core Qualcomm Snapdragon SDM845 or the recently announced Samsung Exynos 9810. Some rumors also point to Samsung including up to 512 gigabytes of storage, though only in "select markets."
As well as confirming when to expect the next smartphone launch from the company, Koh also hinted at plans for Samsung to launch a foldable smartphone next year. Advising that production plans are tentatively scheduled for later this year, Koh admitted that the user experience with the device continues to be an obstacle for commercialization, and that Samsung was aggressively working to overcome the issue.