Apple Pay accepted at 1 out of 2 U.S. stores, says Apple VP Jennifer Bailey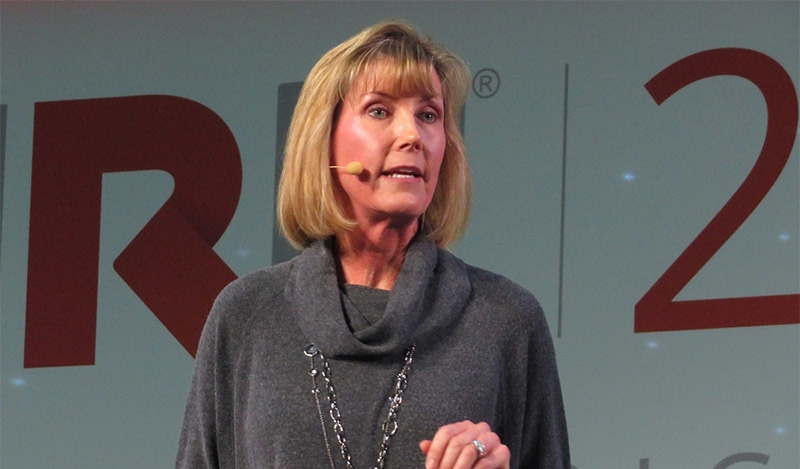 Speaking at NRF 2018 Retail's Big Show in New York earlier this month, Apple Pay VP Jennifer Bailey presented a speech detailing how iPhone changed the retail landscape, and outlined the tech company's ongoing efforts in the mobile payment marketplace.
Addressing conference attendees in a speech entitled "The Modern Shopping Experience," Bailey presented a few interesting tidbits relating to Apple Pay growth and adoption, as well as insight into Apple's current and future ambitions for mobile payments services, reports CNET Japan.
Led by iPhone, mobile is doing more to revolutionize e-commerce than any other platform, Bailey said. Purchases made on smartphones and tablets account for 25 percent of e-commerce transactions in the U.S. The rate of growth for mobile transactions is four times that of desktop, and 10 times that of traditional brick and mortar retail.
The same phenomenon is occurring outside the U.S. China, for example, sees 80 percent of its e-commerce transactions performed on mobile devices.
Apple Pay is behind a large chunk of those purchases. According to Bailey, Apple Pay availability was limited to about 3 percent of stores in the U.S. when it launched in 2014, but is now accepted in 50 percent of stores.
"It's the world's most accepted contactless payment technology," Bailey said.
Beyond reasonably wide acceptance, the platform plays an integral role in the mobile e-commerce boom. The company provides retailer support in four distinct areas: apps, transaction settlement, loyalty programs and integration between store and mobile.
On the topic of apps, Bailey noted iOS presents retailers an innovative platform on which they can sell their wares. With iOS 11, sellers can provide customers with unique experiences that harness device hardware like location services, biometrics and, with iPhone X, TrueDepth camera technology.
Warby Parker's latest app, for example, utilizes TrueDepth to recommend eyewear based on facial maps generated from a user's face.
Other companies like home decoration firm Wayfair tap into ARKit to offer customers immersive shopping experiences. The Wayfair app allows users to "try out" furniture by placing virtual representations of desired pieces in their home.
Both Warby Parker and Wayfair accept Apple Pay, meaning innovative sales features are seamlessly merged with fast and secure checkout. That speed and safety sets Apple Pay apart from physical credit card with chip solutions, defining Apple's contribution to EC settlements.
As for loyalty programs, Bailey highlighted offerings from Kohl's and Walgreens, both of which integrate with the Wallet app and in-store point-of-sale terminals.
Finally, Bailey touched on Apple's in-house initiatives rolled out through the company's retail locations. Staff members use a Concierge app to manage appointments, while Leader Board acts as an in-depth tool for tracking store performance, POS transactions, Genius Bar assets, repair orders and more.
The Apple Store app blurs the line between online and physical shopping. Using the app, customers can purchase an item and receive a push notification when it's ready for pickup. Once at an Apple Store, location services determine a device is in the vicinity to trigger another notification with a redemption QR code. Integration with Apple Wallet makes for a seamless checkout experience.
"You can discover and purchase services and products in new ways, from pickups to recommended personalized products. We will continue to develop [this technology] in the future," Bailey said, according to CNET.