European Commission opens 'in-depth' investigation into Apple's acquisition of Shazam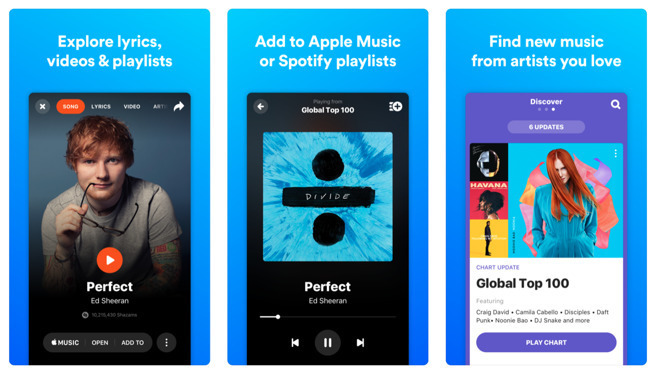 AppleInsider may earn an affiliate commission on purchases made through links on our site.
The European Commission is investigating the proposed acquisition of Shazam by Apple, with competition concerns lengthening the time it will take for the regulator to approve or deny the purchase of the song recognition service by the iPhone manufacturer.
A statement from the European Commission confirms it has opened an "in-depth investigation" into the Shazam purchase, advising it is concerned that the merger "could reduce choice for users of music streaming services."
"The way people listen to music has changed significantly in recent years, with more and more Europeans using music streaming services," said EU Competition Commissioner Margarethe Vestager. "Our investigation aims to ensure that music fans will continue to enjoy attractive music streaming offers and won't face less choice as a result of this proposed merger."
A number of issues have been raised over Apple's acquisition, including concern that Apple would gain access to "commercially sensitive data about customers of its competitors" in the European Economic Area. Access to this type of data could allow Apple to target customers of competing streaming services, such as Spotify, and encourage them to switch over to Apple Music.
Rather than play music itself, Shazam instead points users towards streaming services that have the track available to play. While the Android version of the app has hooks for multiple services, including Google Play Music All Access and Deezer, the iOS version is mostly limited to Apple Music, iTunes, and Spotify.
While the Commission states it does not consider Shazam as a "key entry point for music streaming services," it will still look into whether competition for Apple Music would be harmed if Apple discontinued referrals to them from the Shazam app after it took control.
The Commission had previously set a provisional deadline of April 23 for a decision on approving or denying the acquisition. With the opening up of a new investigation, the Commission has a 90-working day period to make a decision on the matter, which it claims will end on September 4.
The investigation follows after requests from Austria, France, Iceland, Italy, Norway, Spain, and Sweden to assess the acquisition under EU merger regulations. The governments have expressed similar concerns over competition, asking the European Commission to look into the matter as early as February.
It is unclear if Apple would make any major changes to the app once the acquisition completes, such as limiting the app to refer only to Apple Music instead of third-party services, or even removing the Android version of the app completely. Given Shazam's enduring popularity, this may not necessarily be well received by its users.
Using such a tool may still help Apple improve Apple Music's standings compared to Spotify. As of the beginning of April, Apple Music is believed to have reached 40 million paid subscribers, while Spotify's IPO documentation in February indicated it had 71 million paying customers.