Verne Troyer, star of Apple's Powerbook commercials, dies aged 49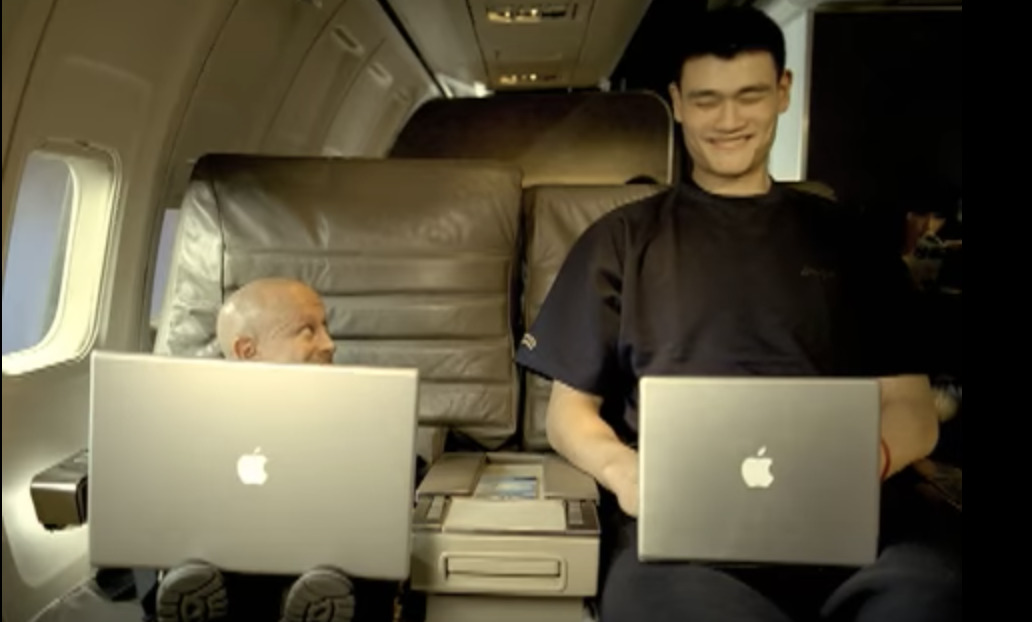 Best known for his role as Mini-Me in the "Austin Powers" movie franchise, as well as starring in a memorable Apple commercial in 2003, Verne Troyer passed away on Saturday at the age of 49.
No cause of death has yet been released for the 2-foot, 8-inch actor and stunt performer, according to CNN. Troyer was hospitalized earlier this month, following a visit by emergency responders to his Los Angeles home.
In 2003, Troyer appeared along with 7-foot, 6-inch basketball star Yao Ming in a television ad for that year's G4 Mac Powerbooks, which came available in 12- and 17-inch sizes. The joke, nearly as old as comedy itself, was the naturally funny juxtaposition of a very tall man with a very short man, in this case one of the world's tallest athletes with one of its shortest actors.
The ad features Ming and Troyer seated next to each other on a plane — with Ming reaching for the smaller Powerbook and Troyer opting for the larger one.
"The two are in their own cocoon, sitting in some fantasy first-class seats on a hushed and nearly empty plane," Barbara Lippert wrote for the advertising industry publication. "Neither Yao nor Troyer speaks a word. Instead, they eye each other's laptops with amusement. They end up breaking each other up, and the smiles seem genuine."
Created by agency TBWA\Chiat\Day, the ad followed the "Switchers" series of commercials, whereas the famous "Get a Mac" campaign followed a few years later. The Ming and Troyer ad also had a print component:
Troyer was diagnosed with a condition called cartilage-hair hypoplasia, which was the reason for his status as one of the world's shortest men. He began his career as a stuntman before getting his big break when he was cast as Mini-Me, a one-eighth size clone of villain Dr. Evil, in the second and third "Austin Powers" movies in 1999 and 2002.
In his later years, Troyer continued appearing in films as well as reality shows; he was also open about his struggles with alcoholism and depression.