Berkshire Hathaway and Warren Buffett not done with Apple stock, 'would love to own 100 percent'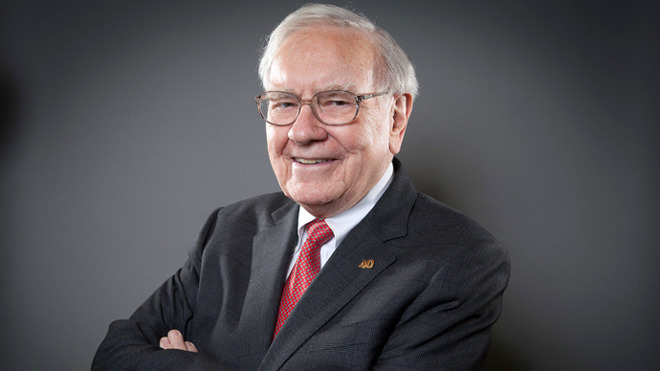 AppleInsider may earn an affiliate commission on purchases made through links on our site.
The "Oracle of Omaha," who was revealed last week to have made another big investment in Apple, indicated that he's looking at continued investment in Apple in the future.
At Berkshire Hathaway's annual shareholder meeting, Buffett had more to say about his Apple plans.
"[Apple] was a company I liked, a business I liked, very much," Buffett said of Apple in an interview with CNBC. "It was a company I liked, a business I liked, very much, and we could buy a lot of it I clearly like Apple and why buy 'em to hold, and we bought about 5 percent of the company, and I'd like to own 100 percent of it."
Buffett went on to state that "that's the test — would you like to own 100 percent of a company?"
"We're not buying a stock when we buy Apple, in our minds" Buffett continued. "We're buying 5 percent of a business. We buy 100 percent of some businesses, and when they're publicly held we buy 5 percent, but we bring the same thinking to it. We like very much the economics of their activities. And we like very much their management, and the way they think, and the way they act."
In separate comments at the shareholder meeting over the weekend, reported by Reuters, Buffett both praised Apple's recent share buyback, and had positive things to say about the company's "extremely sticky" products.
"I love the idea of having our 5 percent, or whatever it is, maybe grow to 6 or 7 percent without our laying out a dime," Buffett said of the share buyback. He added that he would buy more shares, if the price were right.