Apple in conversations with Goldman Sachs to launch Apple Pay branded credit card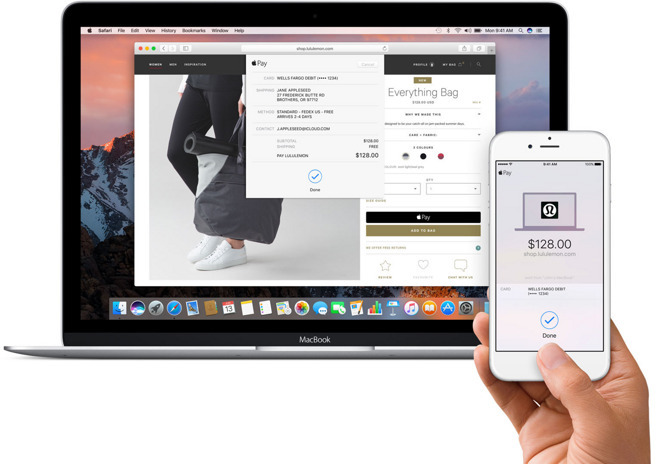 Apple and Goldman Sachs appear on the cusp of releasing an new credit card, sporting the Apple Pay brand.
According to sources familiar with the matter cited by the Wall Street Journal, the card from the pair of industry giants is coming at some point early in 2019. The effort, if it launches, will replace Apple's existing Barclay's rewards card.
Apple and Goldman are still discussing the matter, and working out terms and conditions for consumers. Apple's current Barclay's offering provides interest-free financing on Apple devices, and also grants Apple gift cards with enough paid purchases.
The initiative between Apple and Goldman Sachs would be the second one discovered this year. Instead of just assisting Apple with debt sale and other financial matters, the Goldman Sachs is also looking to offer loans to consumers and enterprise for Apple products, instead of just offering a high-interest credit card.
Apple's current iPhone Upgrade Program is still funded through Citizens Financial Group and is in essence a zero-interest loan. Other credit options available through Apple are at higher interest rates, from 14.9 percent all the way up to 26 percent.
Neither Apple nor Goldman Sachs have commented on either matter.
Revenue from consumer credit would further grow services
Apple's services business is credited for smoothing out concerns about seasonality in iPhone, Mac, and iPad sales. Apple doesn't share Apple Pay's contribution to that figure, but any revenue generated from a credit card would be included.
"We had all time record revenue from the App Store, from Apple Music, from iCloud, from Apple Pay and more," said Apple CEO Tim Cook during the most recent earnings announcement. "All of which are a powerful illustration of the importance of our huge active installed base of devices and the loyalty and engagement of our customers."
Also from the earnings report, Apple shared that Apple Pay doubled active users and tripled transactions year-over-year, driven by expanded transit access in some Chinese and Japanese markets — and a branded credit card would only serve to increase awareness of the digital payment service that would be associated with it. Norway, Poland and Ukraine will get Apple Pay next.
In January, Apple Pay Vice President Jennifer Bailey said that the Apple Pay service was available in 50% of retail stores in the U.S., an increase of only 3 percent when the service launched in 2014.