iPhone X Face ID misfires resolved with a simple swipe in iOS 12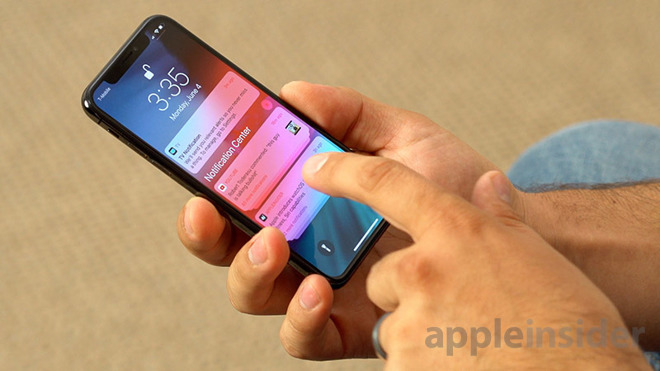 Reattempting to unlock an iPhone X with Face ID is now even easier to start in the first beta of iOS 12 provided to developers, with users now able to try again straight away after a failure with a single swipe of the smartphone's display.
Revealed on Reddit and confirmed by AppleInsider, a failure to unlock an iPhone X running iOS 12 will display the number pad, along with a notification advising "Swipe up for Face ID or Enter Passcode." Users can then swipe up from the Home Bar at the bottom to retry Face ID, or continue entering their passcode as normal.
The change simplifies and speeds up the time it takes to restart a Face ID scan compared to earlier iOS releases. Previously, users either had to lock and wake the display again, or from the lock screen after a failed authentication, a small slide up of the Home Bar then back down would also force another attempt.
As usual, the gesture can only be used to retry Face ID authentication for a certain number of attempts, after which users are required to enter their passcode to unlock their iPhone X.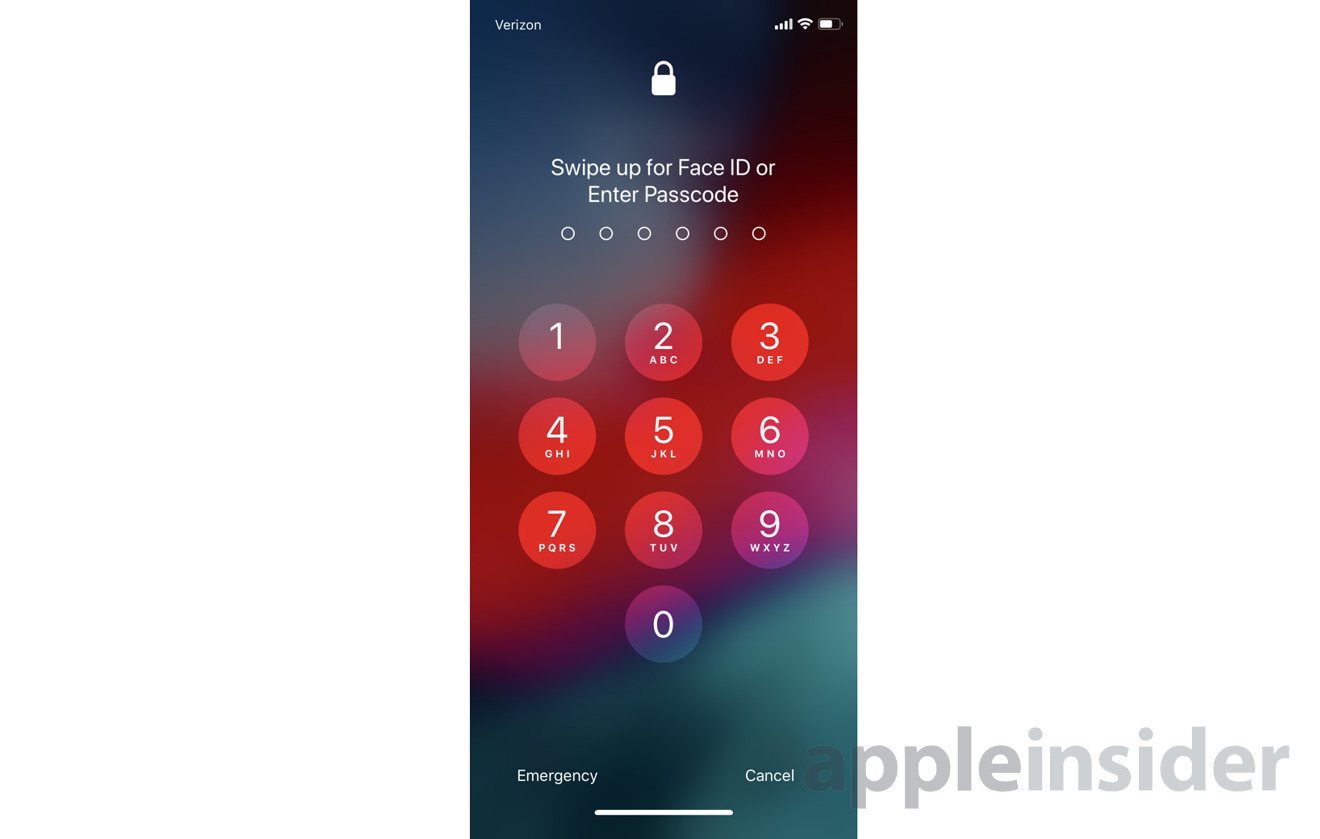 The undocumented gesture is one of a number of features included in iOS 12, with other Face ID and TrueDepth camera array-related improvements including the ability to register "alternate appearances" to a device, which can be used to allow two people to unlock one iPhone X using Face ID. Animoji, another major TrueDepth feature, has been expanded with four more characters, as well as the user-customizable Memoji and tongue detection.
The iOS 12 developer beta also adds group notifications, changes to Do Not Disturb, Screen Time app usage monitoring and restricting, FaceTime calls with up to 32 participants, the Measure app, and changes to Apple Books, Stocks, Apple News, and other first-party apps.