Apple's Worldwide Video hires former Broadway Video, Netflix executives [u]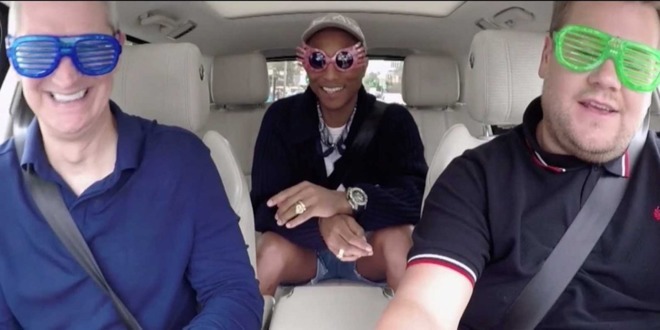 Apple recently hired Kelly Costello, formerly of Lorne Michaels' Broadway Video Entertainment studio, to head up business affairs for its fledgling Worldwide Video initiative. The company also picked up creative executive Layne Eskridge from market competitor Netflix.
Prior to Apple, Costello served as executive vice president of business and legal affairs at Broadway Video, reports Variety. Alongside business and legal dealings, Costello also brokered deals for popular series including "Portlandia" and "Documentary Now!"
Before Broadway Video, Costello moved up the ranks at Viacom over a seven-year stint that ended with a role as vice president of business and legal affairs for the company's Music and Entertainment Group. She also served as director of network and studio business affairs and senior counsel for legal affairs at NBC Universal Television.
At Apple, Costello will handle business affairs under Philip Matthys, who joined the tech giant in November to lead Worldwide Video's business efforts. Like other recently hired executives, Matthys is also an NBCUniversal alum.
In a separate report from Deadline, Eskridge is said to be joining the Apple team next month. As a creative executive, she will answer directly to Worldwide Video head of development Matt Cherniss.
Esrkidge worked as a development executive at Netflix, overseeing production of "Ozark," Spike Lee's "She's Gotta Have It," "Seven Seconds," "Longmire" and the upcoming "Top Boy," the report said.
Apple is in the midst of building out its video content team as part of a $1 billion investment in original programming. While Worldwide Video lacks the deep pockets of competitors Netflix and Amazon, the segment is actively recruiting Hollywood talent in hopes of jumpstarting an in-house video streaming service.
So far, Apple has fielded two shows in "Carpool Karaoke" and "Planet of the Apps," both of which aired exclusively to paying Apple Music subscribers. Most recently, "Carpool," which was picked up for a second season, became free-to-stream for iPhone, iPad and Apple TV users through the TV app.
The company is reportedly building out a slate of original content set to begin production in the near future. A number of big Hollywood names, including J.J. Abrams, M. Night Shyamalan, Reese Witherspoon and Kristen Wiig, are attached to the projects that spans genres and formats.
Today's report comes on the heels of Apple's agreement to sign on to the Writers Guild of America's master contract, offering writers terms that exceed the WGA's baseline for free-to-stream online content.
Updated with details about Eskridge.