US lawmakers query Apple, Alphabet CEOs over smartphone personal data policies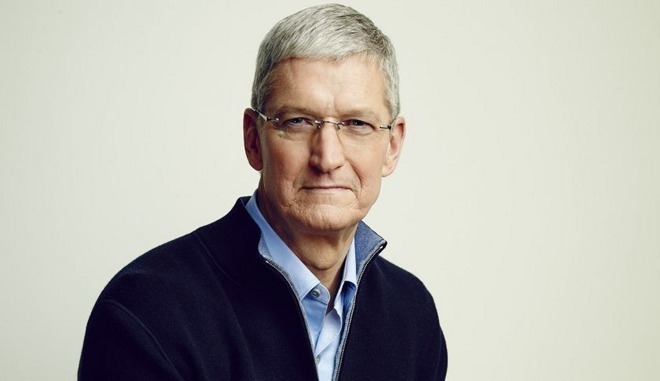 U.S. lawmakers have sent a request to the chief executives of Apple and Alphabet about how the personal data of their customers is handled on iPhones and Android smartphones, seemingly in an expansion of the government's privacy investigation following Facebook's Cambridge Analytica scandal.
The letters, sent to Apple CEO Tim Cook and Alphabet CEO Larry Page, were written due to an increase in media reports about privacy issues, reports the Wall Street Journal. The reports, as well as other information provided to the lawmakers, have apparently raised questions about the privacy practices of both companies.
One of the concerns is how location data could be collected and misused by firms, which could potentially be used to track users without their consent. The letter to Page includes references to reports claiming Android collects user location data and sends it back to Alphabet's Google, even if users disabled the device's location services beforehand.
The letter to Cook reportedly raises fewer issues, but still queried if iPhones collect and transmit "extensive location data." Cook's previous statements and Apple's actions also "raise questions about how Apple device users' data is protected and when it is shared and compiled."
Aside from location data, the letters also want to know about collecting audio data from user conversations, and sharing that data with third parties.
The letters were signed by Chairman Greg Walden (R, OR) and subcommittee chairmen Gregg Harper (R, MS,) Marsha Blackburn (R., TN,) and Robert Latta (R., OH.)
Cook and Apple's stance on privacy is that it is not "in the data business," in that it doesn't collect data on its customers to provide to other firms, such as advertisers. In March, Cook insisted Apple doesn't monetize its customers, unlike firms that offer free services, and that the use of consumer data should be dialed back.
The request follows in the wake of the Cambridge Analytica affair, where a now-defunct political consulting firm created approximately 71 million U.S. voter profiles based on data it had harvested from Facebook without user consent in 2015. Facebook accused Analytica of violating policies, while researchers who created the quiz app behind the affair claimed that, not only did they do nothing wrong, but they were not the only party to collect data in that way.
It is believed the data was used to provide advice to political campaigns for manipulating voter opinion, potentially affecting the 2016 U.S. Presidential election.
A U.S. federal probe is underway, with the FBI, the Justice Department, the Federal Trade Commission, and the Securities and Exchange Commission thought to be taking part in the investigation.
In June, it was claimed by Facebook that it had data-sharing partnerships with a number of firms, including Apple, which granted third-party access to user data before the social network made apps available for mobile devices. In response, Cook told an audience at WWDC that Apple neither requested nor received users' personal data from Facebook.
Lawmakers have questioned Apple's policies regarding privacy in the past, asking in 2017 about Apple's dealings with China over concerns it was complicit in assisting China's censorship-based regime. Answers from the company noted it adheres to laws in countries it does business within, and in relation to promoting freedom of expression and privacy rights, Apple's presence throughout the world is "the most effective way it can make a difference" in such countries.