Qualcomm exec says Apple's next iPhones will stick to Intel modems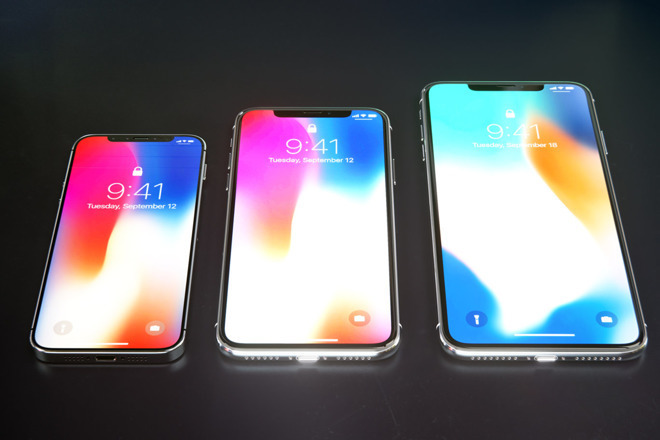 Intel will be Apple's exclusive cellular modem supplier for next-generation iPhones, the CFO of Qualcomm indicated on Wednesday.
"We believe Apple intends to solely use our competitor's modems rather than our modems in its next iPhone release," said George Davis in a conference call. Apple's only other modem supplier in recent years has been Intel, which came onboard in 2016, supplying components for GSM versions of the iPhone 7 and other recent iPhone models.
Losing Apple as a client, if even just temporarily, could deal a serious financial blow. The iPhone is of course one of the most popular smartphone brands in the world, often leading in key markets.
Multiple reports have hinted at Apple going Intel-only, thanks largely to the latter's XMM7560 chip, which supports both GSM and CDMA carrier networks. The modem is now in mass production for 2018 iPhones, though until now it was uncertain if some phones would still use Qualcomm parts.
Apple has strong incentive to ditch Qualcomm, as the two companies are engaged in a global legal battle over patents and royalties. Apple began the war in January 2017 with a $1 billion lawsuit, claiming Qualcomm abuses its "monopoly power" to demand high royalties and force chip buyers to license patents. The chipmaker countered in April, and the pair have since lodged multiple complaints in domestic and international courts, roping in other Apple suppliers as well.
Until 2016 Apple was locked into an exclusive arrangement, but prior to the XMM7560, the technical superiority of Qualcomm's modems was another factor keeping the company from switching to Intel. On top of broader network support, Qualcomm chips have been faster, to the point that Apple throttled them to prevent major gaps with Intel-based hardware.