Apple likely headed to court over potential iPhone ban in India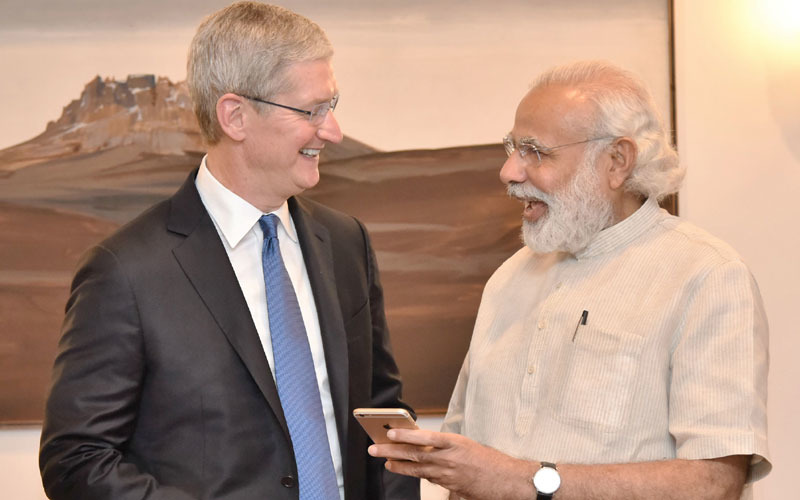 The India government has refused Apple's request to exempt the iPhone from anti-spam laws regarding a mandatory anti-spam app, with the fight possibly ending up in the iPhone getting cut off from the country's cellular networks.
India's Telecom Regulatory Authority (TRAI) is demanding that Apple install an official anti-spam app. Anti-spam apps exist now with more coming online after iOS 12 — but India's official one demands access to the user's text message archive, and call logs.
Apple sent a letter to TRAI in mid-July about the matter, asking that India reconsider dropping noncompliant phones from the network. However, Apple's request was flatly denied by the group.
"The most appropriate way to challenge this is in court," TRAI Chairman R.S. Sharma told Reuters.
Sharma has recently been re-appointed to the post through 2020, so a change in leadership which could potentially solve the problem won't happen before the cutoff date.
The regulation
The new "Telecom Commercial Communication Customer Preference" regulation intends to cut down the number of nuisance or fraudulent calls in India, as well as unwanted marketing text messages and other spam. Part of the regulations overhaul is a requirement for carriers to allow customers to download a "Do Not Disturb" app to their devices to help combat spam, including reporting violations and setting subscription preferences for messages.
"Every access provider shall ensure, within six months' time, that all smart phone devices registered on its network support the permissions required for the functioning of such apps," the regulation states. "Provided that where such devices do not permit functioning of such apps, Access Providers shall, on the order or direction of the Authority, derecognize such devices from their telecom networks."
The regulation clearly mandates that Apple must provide access to the TRAI DND 2.0 app, or the regulator will order carriers in the country to remove iPhones from its network. As TRAI can directly regulate carriers but not device vendors, this is one of relatively few ways the regulator can try to penalize smartphone makers like Apple.
As it stands, the TRAI Do Not Disturb app violates several rules in the App Store. In March, Apple advised the app "violates the privacy policy" of the App Store, but insisted it was working with government engineers and discussing ways the app could be designed to "keep user's personal data safe."
Under the App Store rules, third-party apps are not allowed to see call logs or text messages, but are able to access saved contacts. Apple has previously advised it would not change policy in this case.
While Apple is refusing to allow the app to be used on iPhones in the country, the same cannot be said for other smartphone producers. The Do Not Disturb app has been available to Android owners since 2016.
Apple and India
India is an important country for Apple's growth, with the iPhone SE produced in the region for sale to the local market. In June, it was reported Apple had started commercial production of the iPhone 6s with local partner Wistron.
Apple is struggling to improve iPhone sales in the country, and recently lost three executives working in the country.