Beats 1 Zane Lowe talks about the changing role of the music influencer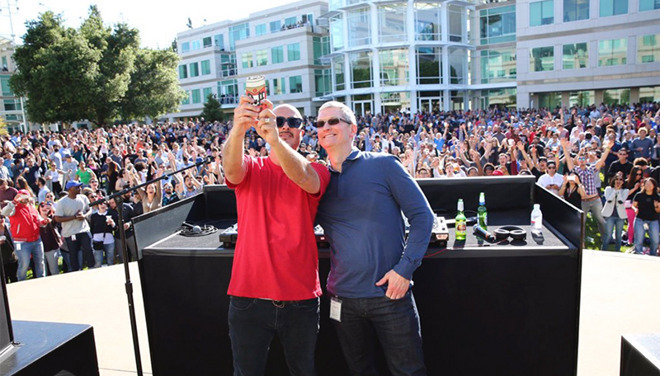 AppleInsider is supported by its audience and may earn commission as an Amazon Associate and affiliate partner on qualifying purchases. These affiliate partnerships do not influence our editorial content.
A new interview looks at Beats 1 tastemaker Zane Lowe, and his unique role in today's rapidly changing music ecosystem.
A new Los Angeles Times profile feature takes a look at Zane Lowe, the Beats 1 host, and his relatively amorphous role as a DJ, radio host, and impresario for Apple Music. The piece does question, in places, just how much of an audience Lowe and Beats 1 has.
The 45-year-old Lowe, a New Zealand native who first earned fame as a global radio host for the BBC, jumped to Beats 1 in 2015.
"Reshaping broadcasting"
While Beats 1, according to the LA Times, is available to stream in more than 100 countries, although that's not quite a strong metric for exactly how many listeners the Apple Music station has. The piece acknowledges that Lowe is much more of a household name outside the U.S. — especially in the U.K. — and that his actual influence is difficult to quantify.
The profile calls Lowe "possibly be the world's biggest music devotee — or at least one of music's loudest cheerleaders."
It describes his role as talking up music and artists, and using his enthusiasm to encourage appreciation of the music he plays and the performers he interviews. But that's a harder thing to do, Lowe acknowledges, in the age of streaming, where traditional radio DJs, which he used to be, don't have the same power they once did.
"People buy things or they buy into things," Lowe told the newspaper. "I'm working out what motivates the buy-in. We consume every day. But consumption is different from knowing way more than what a song sounds like."
#NickiDay
One example is Lowe's recent hosting of popular rapper Nicki Minaj, and his show's successful promotion of her new album "Queen," that helped get the hashtag #NickiDay trending high on Twitter.
The piece adds that Spotify, Apple Music's top competitor, is beginning to add radio-style programming in an effort to compete.