Apple supplier's sales forecast suggests holiday iPhone shipments on pace to meet 2017 levels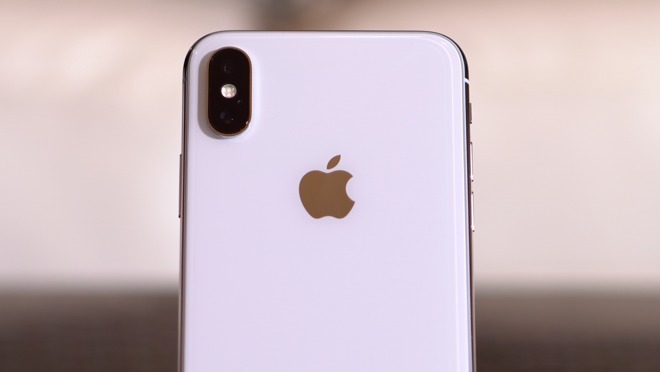 Apple supplier Broadcom on Thursday said it expects strong seasonal sales to drive a 25 percent sequential rise in wireless revenue for the fourth quarter of 2018, echoing statements made during the lead up to last year's iPhone 8 and iPhone X launch.
Speaking with analysts in a post-earnings conference call covering the third quarter of 2018, Broadcom CEO Hock Tan said he expects a "seasonal uptick" in wireless parts orders to drive current quarter revenue forecasts, reports Broadcom.
The 25 percent boost is in large part thanks to a ramp in manufacturing at a "North American customer," believed by analysts to be Apple. Broadcom supplies a number of components used in iPhone devices, including the touchscreen and wireless charging controllers found in iPhone 8 and iPhone X.
While wireless revenue is expected to jump on a sequential basis, the forecast is down in single-digit percentage from a year ago, the report said.
Tan offered a nearly identical outlook in the second quarter of 2017, saying at the time that wireless revenues were expected to increase in the "mid-20 percent" range as Broadcom's North American customer ramped up production of its next-generation phone.
If Apple is relying on Broadcom to supply similar components for this year's iPhone lineup, today's forecast suggests Apple is expecting demand to be largely on par with that of iPhone 8 and iPhone X.
Though iPhone shipments were down on a year-over-year basis during the 2017 holiday quarter, Apple managed to sell 77.3 million units at a record average selling price of approximately $796.42. The performance netted the company its best quarter ever in terms of revenue, which hit $88.3 billion.
Apple is set to debut a refreshed iPhone lineup at a special event next week. In addition to an iPhone X successor, the company is widely rumored to launch a larger OLED variant of its popular handset, as well as a mid-tier 6.1-inch LCD model with Face ID. New Apple Watch models are also anticipated for unveiling.
AppleInsider will be covering the event live on Sept. 12.