The other problem with Apple's content restrictions — creative freedom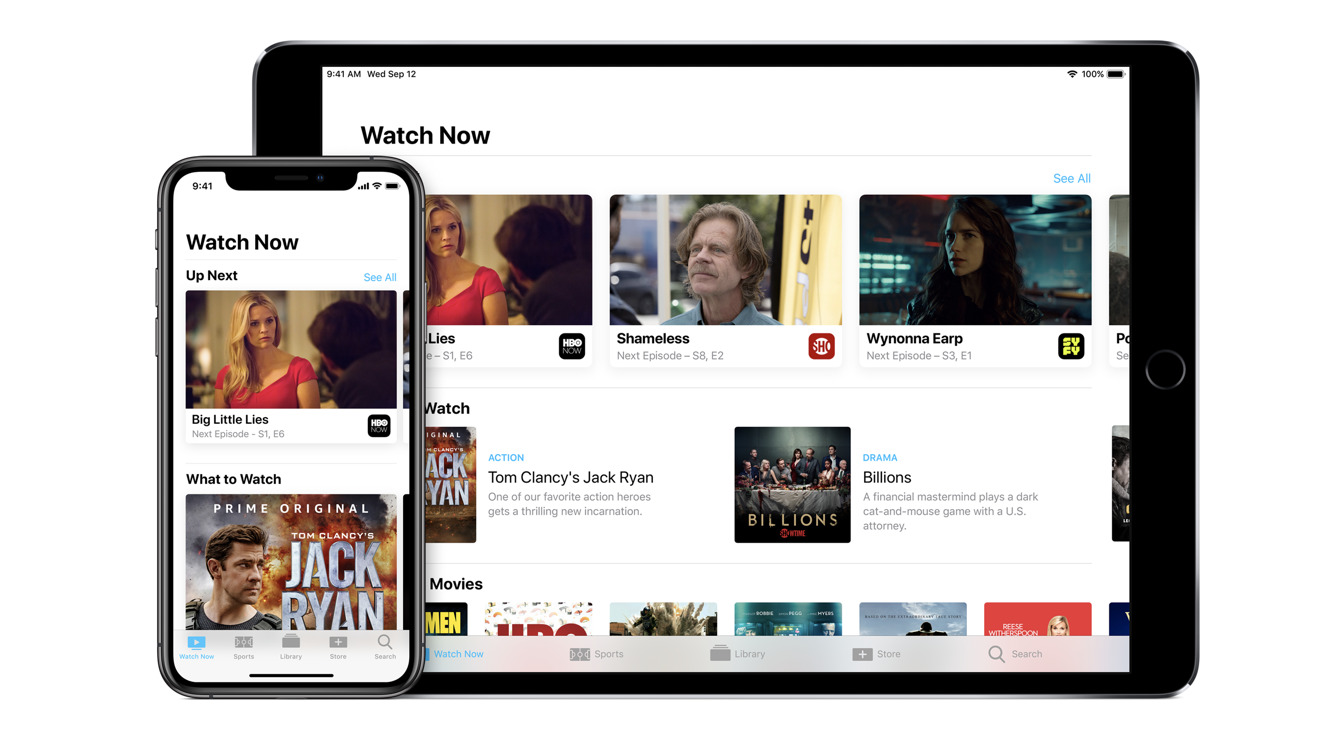 Apple is reportedly resistant to sex, violence, and drug-related material in its upcoming content push. AppleInsider looks at why a lack of controversial shows might not be the only problem with Apple's TV approach.
For most of the last year, Apple's upcoming foray into TV content has been framed a certain way. The company is spending billions of dollars to get into business with well-known talent and greenlighting a couple of dozen shows, even as it's never been clear exactly when Apple's TV efforts will launch or what distribution scheme it will use. The company has even made its initial move into feature film acquisition.
There's been some amount of hand-wringing over whether tech companies can beat Hollywood at their own game, but overall Apple has been seen as a likely major player in the TV space going forward.
Key for Apple, according to the reporting, is keeping up its family-friendly image and avoiding any controversy that could hurt its core business.
Forgot about Dre
The Journal story opens with an anecdote about Apple CEO Tim Cook, a year ago, viewing an episode of "Vital Signs", described as "a dark, semi-biographical tale of hip hop artist Dr. Dre." After Cook watched the show, which included "characters doing lines of cocaine, an extended orgy in a mansion and drawn guns," he declared that Apple could not show such a thing, and torpedoed the show. "Vital Signs" had been announced in 2016, although it never arrived and its exact fate remained a mystery until this week.
Assuming the anecdote is true, it's unclear exactly what Apple was expecting from a "semi-autobiographical tale" of Dr. Dre, especially since Cook and Apple presumably did some amount of due diligence back in 2014 when they bought Beats from Dre for $3 billion. It was also reported back in early 2016 that "Vital Signs" was viewed at the time as more of a promotional vehicle for Apple Music than a harbinger of Apple's entry into the TV business.
Apple does have some shows in the works with mature themes, including a potential series about the life of the late pop star George Michael, and a series from two of the creators of the long-running, notoriously ribald comedy series "It's Always Sunny in Philadelphia." But overall, Apple's TV efforts are taking on a family-friendly tint.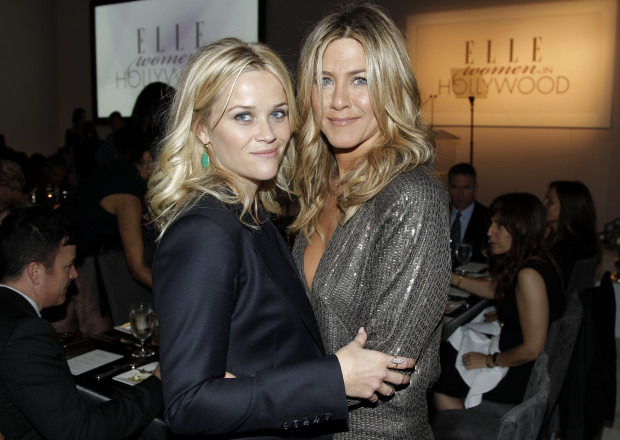 At any rate, the Journal includes several examples of Apple objecting to content on the shows that are in development. Filmmaker M. Night Shyamalan, developing a show for Apple, was asked not to include crucifixes in a scene. Apple rejected an idea for a show starring comedian Whitney Cummings as "a college ombudsman in the era of #MeToo." And the most high-profile announced series in Apple's lineup, a show about TV morning news, to star A-listers Jennifer Aniston and Reese Witherspoon, has been delayed due to disagreements with Apple executives about its tone.
The Journal story — and various follow-up pieces — have pointed out that Apple could be hurting themselves by largely avoiding more mature programming. After all, prestige TV has long been synonymous with nudity, violence, and other controversial content.
TV-MA
"The Sopranos" was loaded with sex, violence and profanity, as is its successor as HBO's marquee series, "Game of Thrones." Netflix has never been shy about risque material, and when Amazon started making TV shows, its first breakthrough was "Transparent," a groundbreaking drama series about a family patriarch (Jeffrey Tambor) who comes out as a transgender woman. And "Breaking Bad," which was supervised at Sony TV by current Apple content executives Zack Van Amburg and Jamie Erlicht, got very dark and very violent very often throughout its run on AMC.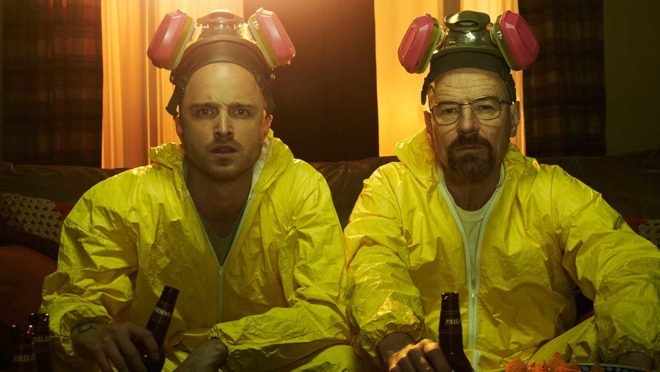 One could make the case that Apple is handicapping themselves by avoiding any sex, violence, drugs, religion, politics, or any other subject matter that could conceivably be called controversial. Apparently some within Apple agree- according to the Journal, employees inside Apple in Los Angeles have taken to calling the content project "Expensive NBC."
But there's another issue, raised the Journal story, that should raise questions about Apple's content plans.
Creative control
Beyond the conflict restrictions, there's another continuing theme in the Journal story, one of Apple executives interfering with the visions of creators of the new shows. One show was spiked before it debuted, others had showrunners replaced, and still others had executives give notes on small aspects of their shows.
Some level of what's called "studio interference" is always to be expected, and has been for long as there have been movies and TV shows. After all, it's Apple's billions that are funding the enterprise. But it's not hard to imagine word getting out in the creative community that Apple isn't a place where showrunners and other artists are given as high a level of autonomy as they are in other places. Adding to this is the possible perception that Tim Cook and Eddy Cue, accomplished as they are, do not come from a background of running or overseeing a TV or movie studio.
Contrast that with future competitor Netflix, which in the last six months has made nine-figure deals to lure three major TV showrunners — Shonda Rhimes, Ryan Murphy and Kenya Barris — from their previous networks. Those deals have granted those creators not only massive amounts of money, but a high level of creative freedom. This is especially important for someone like Barris, the creator of "Black-ish," who frequently clashed with ABC Studios brass over that popular show.
So the next time a major artist is deciding where to set up his or her next big project, that person might look at the deals Netflix is giving out, and choose them over Apple, where they might not get the chance to push the envelope, or get final say over major aspects of their show. And such a perception could hurt Apple in the long run.
"When you have a large platform, there's a large responsibility"
No, Apple's planned content restrictions are not "censorship," as Daily Telegraph ludicrously stated in a headline. Apple can air or not air whatever content it chooses on their own platform. It remains not a public venue, and can police its platform, and its devices, any way it sees fit.
Even so, Apple has never been as much of a free speech absolutist as some other companies in the tech space. Eddy Cue, speaking at South by Southwest last spring, articulated Apple's view in the matter.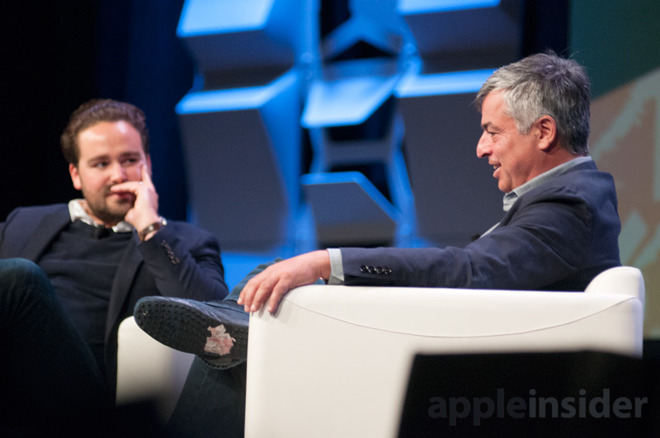 "We think when you have a large platform, there's a large responsibility," Cue said. "From the music store, to the app store, to podcasts, we had a bunch of rules, we came up with guidelines that had to be followed in order to participate in that.
"At times we got some heat for it, people weren't happy that we had guidelines. The other part is that no one is completely free. There's no such thing as free," Cue said to applause. "There's no pornography on any of these sites, so people do draw lines, and you can decide where you want to draw the line. We do think free speech is important, but we don't think white supremacist speech or hate speech is free speech that ought to be out there."
While he didn't address the subject of controversial shows, Cue addressed Apple's content plans in the same speech, stating that "we're not after quantity, we're after quality" and citing Steve Jobs' former leadership of Pixar Animation Studios as an inspiration, with lessons for the Apple of today.
"We want things that are of great quality," Cue said. "That doesn't mean everything will be a hit, but everything should be very very high quality, and I think that's where we will stand out."
The Disney precedent
There are ways for Apple to have controversial content on its platform without sullying their image. This is a question that's long been faced by Disney, another venerable family-friendly brand that was also associated with Steve Jobs.
When you think of Disney, you probably think of Mickey Mouse, or princesses, or Walt Disney World, or other characters or brands associated with children and families. More recently, Disney has leveraged its ownership of Star Wars and Marvel to add to its stable of kid-friendly characters, as these days you're as likely to run into a Storm Trooper at Disney World as you are Mickey or Goofy.
But Disney is such a corporate behemoth that it has its hand in a lot of things, from Hulu to the newly acquired Fox TV properties to the Touchstone Pictures movie imprint, that are at times more adult-oriented. Whether Disney is facing similar restrictions when it launches its own streaming service next year is a question that's come up before — reports in August said it would omit all R-rated content — but that will only serve to give Apple a direct, family-oriented streaming competitor.
The streaming future
Apple's content launch, according to the Journal piece, is currently set for March 2019, although there are chances it could be delayed even further. With billions at stake, and no particular product cycle dictating the timing of the launch, Apple seems likely to prioritize getting it right over getting it out fast.
Apple is clearly playing a long game with its content plans. They've got billions of dollars invested, and even if the first wave of shows is plagued by problems, there's plenty of room for course correction and changes in strategy with barely a blip in Apple's financials. Amazon got off to something of a slow start with its content plans, and it also took Netflix years to build out itself out into a streaming collossus.
But when it comes to whether Apple's service will succeed, relationships with talent may end up as just as important a factor as any. The question surrounding the avoidance of mature content is less about immediate viewership attraction, and really whether Apple can maintain those relationships with the stable of creators, making it the right one for the company.