TSMC will continue to be Apple's sole chip producer for the 2019 'A13' processor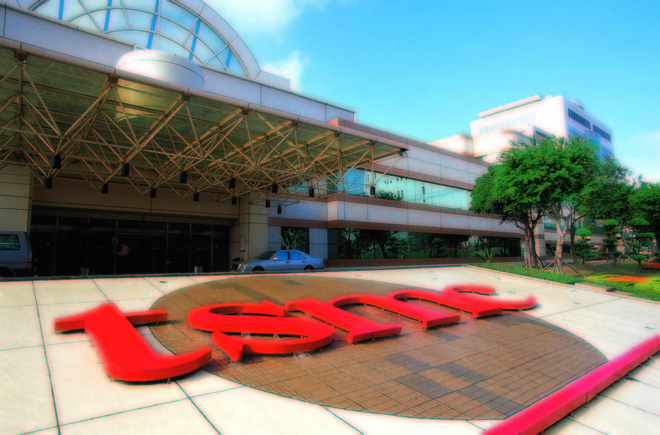 TSMC will continue to be the only supplier of Apple's A-series chips in 2019, according to a report, with the iPhone component supplier believed to secure orders for next year's "A13" chip following its success with this year's A12 production.
The exclusive supplier of A-series chips since 2016, murmurs within the supply chain expect Taiwan Semiconductor Manufacturing Company (TSMC) to continue being the only firm producing the Apple-designed chips.
According to Digitimes, TSMC will fulfill all "A13" orders, and will likely help the company increase its market share in chip production. After acquiring a market share of 56 percent in the "global pure-play foundry market" in the first half of 2018, in part due to the A12, the Apple orders are thought by report sources to help propel the share to 60 percent next year.
TSMC continues to be a major supplier despite alleged efforts by Samsung to become one of Apple's A-series suppliers once again. Samsung was once the exclusive A-series manufacturer, but as competition and legal battles between it and Apple intensified, orders migrated over to TSMC, who now enjoys the monopoly of supply.
In June, Samsung was claimed to be in full development of an integrated fan-out (InFO) packaging technology and had mastered 7-nanometer extreme ultraviolet lithography (EUV), which would compete against TSMC's own 7-nanometer process. TSMC's InFO technology is said to make its process more competitive than its counterparts, with the company also tipped to announce the first commercially-available 7-nanometer EUV process, ahead of Samsung.
The relative lack of processor producers who work at the 7-nanometer level means there is little competition for TSMC in the field, aside from Samsung. The shift down to a 7-nanometer process is a difficult and costly undertaking for chipmakers, with the majority steering clear of it for the moment.
Both Qualcomm and MediaTek have postponed their own 7-nanometer process launches until 2019, according to reports. Globalfoundries has put its 7-nanometer FinFET technology development on hold, while UMC has shifted its focus to "mature" and speciality process nodes.
Meanwhile, TSMC's mastery of 7-nanometer production is expected to garner orders to produce chips under contract for AMD, Huawei, MediaTek, Nvidia, and Qualcomm.