Google complying with EC ruling by charging Android vendors for Play Store, Google apps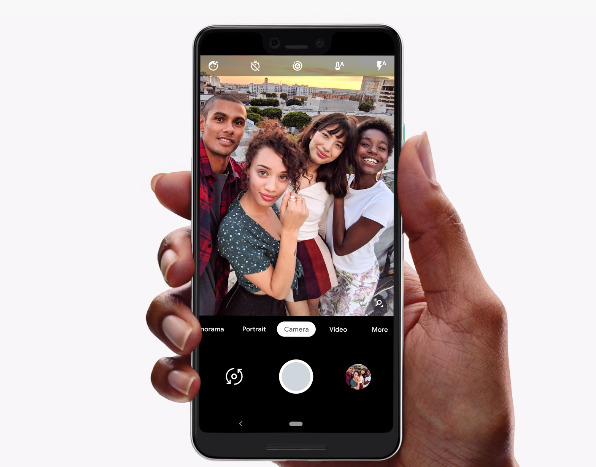 Google will start to charge Android smartphone and tablet producers a licensing fee to include the Google Play Store and other essential apps on devices sold in Europe, as a way to comply with the European Commission's antitrust decision.
In response to the regulator's ruling, which saw the search giant fined $5 billion for breaking antitrust rules, Google will be making a number of changes to how it provides its products and services to Android device vendors selling devices in the European Economic Area (EEA).
The headline change Google will be making is how it licenses apps, with vendors able to license the Google mobile application suite separately from the Google Search App or the Chrome browser.
"Since the pre-installation of Google Search and Chrome together with our other apps helped us fund the development and free distribution of Android, we will introduce a new paid licensing agreement for smartphones and tablets shipped into the EEA," writes Senior Vice President of Platforms and Ecosystems Hiroshi Lockheimer. "Android will remain free and open source."
The Commission found Google required smartphone vendors to pre-install the Google Search and Chrome apps on their devices as a condition for accessing the Google Play Store. Google also allegedly made payments to major device producers and carriers, if they exclusively pre-installed the Google Search app on their devices.
Outside of a few examples like Amazon's Fire tablet range, Android smartphones are generally expected to include the Google Play Store and the other Google apps. By needing to have the apps installed, vendors had to submit to Google's rules relating to competing apps, or face not having what users would deem essential apps on their devices.
Google was also accused of stopping mobile device producers from making products that ran on a forked version of Android, or otherwise they would be prevented from installing Google's apps. Under the announced changes, the compatibility agreements with mobile device makers will be update to allow the production of forked and incompatible devices, while still allowing them to distribute Google apps.
There will also be separate licenses offered for the Google Search app and to Chrome, while new commercial agreements will be offered to partners for non-exclusive pre-installation and placement of the apps on the devices. Again, competing apps will be allows to be pre-installed alongside Google's.
The new licensing options will start from October 29 for all new smartphones and tablets launched in the EEA.
Google also advises it is appealing the European Commission's decision, and has filed with the General Court of the European Union last week.
"In July, in our response to the European Commission's competition decision against Android, we said that rapid innovation, wide choice, and falling prices are classic hallmarks of robust competition, and that Android has enabled all of them. We believe that Android has created more choice, not less," states Lockheimer.
The European Commission demanded Google change its conduct within 90 days, or face penalty payments on top of the existing fine of up to 5 percent of the average daily worldwide turnover of its parent company, Alphabet. The $5 billion element is said by the Commission to "take account of the duration and gravity of the infringement" since 2011.
"Google has used Android as a vehicle to cement the dominance of its search engine," declared Competition Commissioner Margrethe Vestager at the time of the ruling. "These practices have denied rivals the chance to innovate and compete on the merits. They have denied European Consumers the benefits of effective competition in the important mobile sphere."
"This is illegal under EU antitrust rules."
The $5 billion fine is not the first the Commission has applied against Google relating to search. An investigation completed in June 2017 declared Google promoted its own products in search results while simultaneously demoting its competitors, resulting in a $2.72 billion fine.